HBCU Sports: Coppin State University Men's track shines at Don Webster Invitational
5/10/2015, 9 a.m. | Updated on 5/10/2015, 7:03 a.m.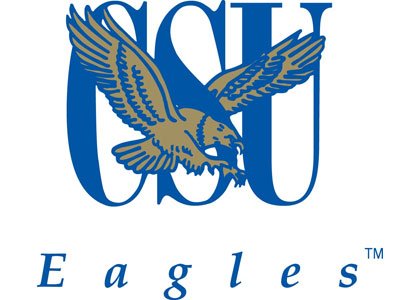 BALTIMORE,Md. — The Coppin State men's track and field team couldn't have asked for a better "Senior Day" performance in front of many friendly faces during the annual Don Webster Invitational meet Friday afternoon.
Even though senior runners Kerrone White, Jeremy Dorsey, Devin James and Kester Chase received beautifully large framed and color photo collages commemorating their careers during an emotional ceremony, they'll forever remember Friday's effort in their photographic memories and through social media.
It was an awesome effort by the Eagles, which puts them on pace to finish the season with a flourish. Dorsey won two individual events (200 and 110 hurdles) and was part of a winning 4 x 100-meter relay team with Chase, Haysean Cowie-Clarke and Shane Green that established a school record of 40.32 seconds.
"It's a great feeling to know that coach is behind me and appreciates what I've been doing during my career," Dorsey said. "We made a commitment to each other before this meet that we would drop times and run well in front of our home crowd. We had fun today and this is something to build on for next week. It's always good to get records."
The centerpiece of the afternoon and the cause of the Eagles mood reversal from a week ago was their ultra-fast 4 x 100-meter relay performance that set the track on fire. The quartet broke the previous standard of 40.94 that was set last year at the Florida Relays. The time of 40.32 seconds puts the Eagles in solid position to earn a trip to Jacksonville at the end of the month, site of the NCAA Division I East Region Preliminary Championships.
"I've been working hard since I've been here and it feels good to have your name in the record books before I leave," Chase said. "All of the hard work we put in during the season was to get us ready for IC4As and regionals, so we're looking to finish with a bang. My career here has been amazing. After the athletics banquet, I wanted to cry because these two years went by in a blink of an eye."
Green soared to a career best effort of 15.58 meters (51 feet and some change) in winning the triple jump. Green's effort will undoubtedly place him in the top 20 among East Regional qualifiers when the list is updated following this weekend. Michael James captured the 800-meter run in 1:52.02.
In addition to the school record, Fabian Hayles ran a personal best in finishing fourth in the 400-meter dash (48.02). Hayles was also a member of the Eagles' 4 x 400-meter relay team that included Michael James, Alaric Coker and Eric Thomas. They finished second overall in their race in a time of 3:12.28.
Devin James soared 7.22 meters in the long jump, which was also a personal best effort. For James, this performance in his final home meet was special.
"I had a struggling season because everybody that I've practiced with had me intimidated because they had more experience than I did," James said. "However, once I got my confidence and trusted coach (Lawrence Givens), I knew I was going to be good. He never gave up on me so I really appreciate him. This performance makes me hungrier to jump further."