A Tale of Two Baltimores
Martina Evans, Esquire | 5/10/2015, 6:08 a.m. | Updated on 5/10/2015, 6:09 a.m.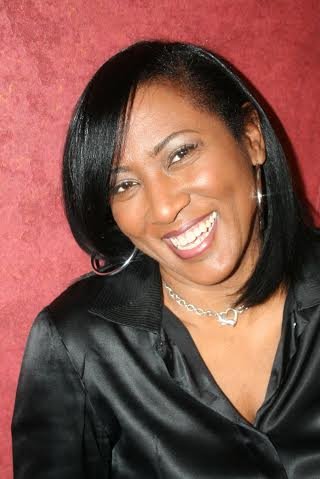 BALTIMORE,Md. — I love my city. I graduated from Baltimore City Public Schools, Baltimore City Community College and the University of Baltimore School of Business and Law Schools. I live, raised a son, attend church, own a home and businesses, volunteer, mentor and vote in Baltimore. Growing up, I worked in my father's record store on W. North Avenue, two blocks from Penn North. And my roots are here. Simply put: I am well vested in and committed to my city.
A beautiful and unique city, Baltimore is rich in many ways – its people, culture, heritage, resources, talent and history. Truly Charm City USA. And as a lifelong resident, I've experienced its charm, beauty and wealth. I always relish in hearing stories from my parents, grandparents and other elders of Pennsylvania Avenue where such Baltimore legends – Eubie Blake, Billie Holliday, Cab Calloway – and other Black entertainers, such as James Brown, Duke Ellington, Louis Armstrong and Nat King Cole performed when they visited Baltimore. I'm engaged when I attend local plays which portray "The Avenue" of yesteryear.
We're very resilient, hardworking people and I come from a long line of proud, blue collar workers: Grandparents, all City homeowners were a retired domestic and City public works employee; and a YMCA maintenance supervisor and a factory worker. They loved Baltimore. And my mother's a retired postal worker. However, Baltimore's uniqueness is awkwardly mired in traditionalism and an Eastside/Westside dichotomy often to the detriment of our youth. Last week's events echoed the sentiments many have had for years. Although traditionally a blue collar town, much of the economic richness of Baltimore has been reserved for the "elite".
Due to a disparity of wealth, the quality of life for many has diminished since I was a child and young adult. I remember as a little girl going to a baseball game at Memorial Stadium with my uncle and his family, who lived in the Penn North area. It was an enjoyable and affordable family outing. Not so now. The residents of Penn North are within sight but not within reach of attending baseball and football games at our stadiums. Because of the escalated ticket prices, they've never been to a game; they simply cannot afford the tickets. To make matters worse, during the protests, people from surrounding counties and other states, from as far away as Boston, did what's typical: Come into OUR City; attend the Orioles game; disrespect US and call US racist names; and then leave OUR City without depositing any wealth into our urban areas. Again, these events are reserved for the "elite". One Baltimore???
White supremacy and racism are real and in some ways, the opportunities for many Blacks in Baltimore are worse now than just a few decades ago. For example, as a high school graduate in the 1980s, I received my first corporate job with an insurance company in downtown Baltimore. And I had a number of Black coworkers. Fast forward to 1996: While working at another insurance company, USF&G, as a temp while studying for the Bar exam, I applied for a job but could not even get an interview although seated immediately outside the Human Resource coordinator's office. Three years later in my law practice, I quietly settled a discrimination case for a lady passed over for promotions given to White employees who she'd trained during her 20 plus years at USF&G.