Life In Baltimore: Continuing our celebration of mothers
Brenda Bowe Johnson | 5/15/2015, noon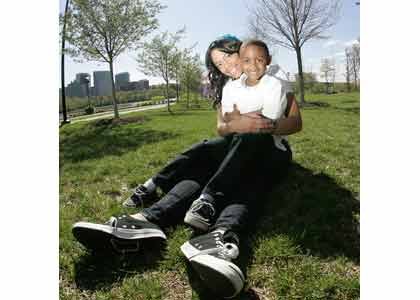 BALTIMORE — Part II
We continue to celebrate mothers because they are the gems of our lives. Regardless of life challenges, these unique women shower us with love and support.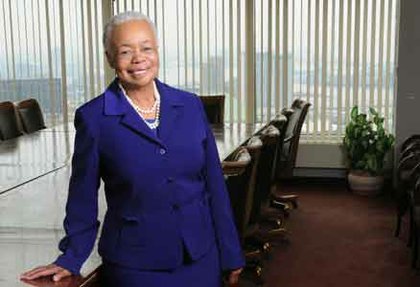 Mothers, are the core of our existence. Our history has shown us that the "matriarch" of the family is the strength which supports the dynamics of the family. A mother is someone who loves her children and in many cases loves the children of others. Many mothers open their hearts to love and provide for others their entire lives. The women highlighted this month have a common thread among them, Love. During this beautiful month of May, we continue to "Celebrate our Mothers."
Having children changed Kristin Lynnette Williams' outlook on life simply because it made her every thought and effort focus on them. She believes it is much more important to spend as much time as possible with the children creating memories and lasting experiences. When Kristin's first child was born, she was finishing school and working full time, which was extremely difficult, though she had help from her family and was able to avoid paying for childcare.
Working from home now, having a partner, a new baby and a blended family, requires a great deal of flexibility and careful planning together to balance dedicated family activities. As a more seasoned mom of a seven-year-old and a new mom of a one-month-old, Kristin can appreciate the joys of watching her children grow, learn, and develop their own personalities. Also, being the mother of two African American boys, she wants to be certain they know where they came from and give them the educational tools needed to achieve not just for themselves but to change the future. Kristin said, "Motherhood is an important job and an honor."
Phylliss Nelson married her high school sweetheart, Robert L. Nelson fifty-seven years ago and they are blessed with six beautiful children, thirteen outstanding grandchildren, and four adorable great-grandsons.
Phylliss said, "This has been the greatest accomplishment of my life. Motherly love has always been extended to nieces, nephews and friends of my children and grandchildren. An open door policy gave me the opportunity to have discussions on a myriad of issues, offer advice when requested and knowing the difference between right and wrong."
The youngest in a large family, she observed the child care of her nieces and nephews, loved babies and always wanted a large family. When you give birth to a baby, motherly instinct is immediate and you shower your baby with loving care and affection.
As they grew and became school age a continuation of nurturing takes place through teaching them how handle responsibilities at home, in school, in church, and as they interact with others. Much of this is learned by observing their mothers. Phylliss'mother was an important part of caring for her children before she became a full time housewife. During these early years her volunteer activities were focused on their school activities, PTA, assisting in the classrooms, sports, and Girl and Boy Scout activities.