HBCU Sports: Coppin State Track Recaps from ECAC/IC4A Championships
5/17/2015, 8:48 p.m. | Updated on 5/17/2015, 8:49 p.m.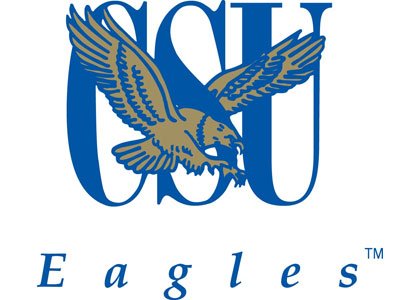 WOMEN:
Coppin State junior Deandra Daniel visited a familiar place Sunday afternoon: The medal stand.
Daniel was third and earned a bronze medal in the high jump on the final day of the ECAC/IC4A Championships at Princeton University. Daniel soared 1.75 meters in her signature event and final tune-up before the NCAA Division I East Regional Preliminary Championships in Jacksonville later this month.
For Daniel, it was her second consecutive top three outdoor finish at the ECAC/IC4A Championships. She was second at last year's competition. The six-time Mid-Eastern Athletic Conference (MEAC) champion and Indoor Track and Field All-American has one of the top five marks among potential East regional qualifiers in the high jump at 1.87 meters, a mark she set at the Morgan State Legacy Meet on April 19.
Also competing for the Eagles at the ECAC/IC4A Championship meet were freshman Kristen Deacon, sophomore Alexis Marsh and junior Tanaya Yarde. For each student-athlete, the experience they gained this weekend against high-level competition in a pressure packed environment should be invaluable as each one continues improving.
Deacon participated in the discus. Marsh, who will be attending the annual NCAA Career in Sports Forum in Indianapolis from June 4-7, ran 57.22 seconds in the 400-meter dash.
Yarde turned in an effort of 1:01.08 in the 400-meter hurdles. Yarde will most likely join Daniel at the NCAA Division I East Regional Preliminary Championships, which are being hosted by the University of North Florida and the city of Jacksonville. Entering this weekend, she had the 17th fastest time in the event in a school record time 58.18 achieved while winning the MEAC Championship.
"This weekend was tough for us as we're coming off conference championships and final exams," Coppin State head women's track and field coach Alecia Shields-Gadson said. "I think the ladies just need to recover and regroup. We will be ready for the NCAA preliminary round."
MENS:
Coppin State junior Shane Green soared at least 50 feet for the second consecutive weekend to lead the Eagles during the ECAC/IC4A Championships at Princeton University Sunday afternoon.
Green was fourth overall in the triple jump following his effort of 15.41 meters (50 feet, 06.75 inches). He was Coppin State's highest individual finisher this weekend. His effort helped Coppin State score 11 team points. LIU-Brooklyn captured the IC4A team title with 60 points.
Green will get another opportunity to keep jumping as he will most likely compete in the NCAA Division I East Regional Preliminary Championships, which are being hosted by the University of North Florida and the city of Jacksonville at the end of the month. Official participant list will be announced later this week. He had the 24th best mark in the event among potential participants entering this weekend's championship meet.
Michael James had a solid weekend for the Eagles. Individually, he advanced to the 800-meter finals after running a career best time of 1 minute, 50.65 seconds in the preliminary race, which was the fourth fastest mark among the 30 participants entered. In Sunday's race, James finished sixth overall (1:51.20).
James also helped Coppin State's 4 x 400-meter relay team run its fastest time of the season in the preliminaries. James along with Fabian Hayles, Devin Teagle and Alaric Coker, scorched the track in 3:10.21, which was the second best qualifying mark. In Sunday's finals, they finished seventh in 3:10.91.
Competing in Saturday's preliminaries, Hayles finished the 400-meter dash in 48.96 seconds. Coker completed the 800-meter run in 1:51.36 seconds. Jeremy Dorsey advanced to the semifinal round of the 110-meter hurdles. His best time was 14.72 seconds in the first round. He just missed qualifying for the 200-meter dash finals. Dorsey was ninth in the preliminaries in 21.58 seconds. Also, in the 200-meter dash preliminary round, Kester Chase ran 21.85 seconds.
The Eagles 4 x 100-meter team that included Green, Dorsey, Chase and Haysean Cowie-Clarke ran 41.38 seconds to earn a trip to Sunday's final race.