Indie Soul: Thandie Newton returns in Rogue
Phinesse Demps | 5/22/2015, 8 a.m.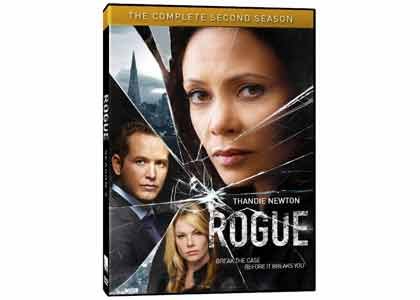 The landscape of television viewing has changed over the years with an explosion of original programs coming from cable, the Internet and now DIRECTV. E-One has teamed up with DIRECTV to produce "Rogue" now in its second season. "Rogue" stars Thandie Newton as an undercover agent Grace Travis. It also stars Cole Hauser and Andrea Roth. If you love thrillers, then this is for you. If you are Newton fans, you will get to see her in a whole new light! There is plenty of great action and intrigue.
This season, she's left undercover life behind to be a better mother to her daughter. She also has a new job as a handler for an FBI task force investigating corporate espionage in San Francisco. Recently separated, with the arrival of her estranged mother, she has plenty of drama on the job - and at home. But when her undercover operative goes missing, Grace is forced back into a world of lies and deceit, following a trail of dirty money and investigating four soldiers at the center of the drama. Season two just released on DVD on the May 19th, 2015. While the show has gotten mixed reviews, Indie Soul, thinks it is one of those shows that will be a cult classic. Pick up your copy and judge for yourself.
Indie Soul welcomes your questions and comments. To contact Phinesse Demps, call 410-366-3900 ext. 3016 or 410-501-0193 or email: pdemps@btimes.com. Follow him on Twitter @pdemps_btimes.com