Brelo verdict: Cleveland officer acquitted after shooting unarmed couple - now what?
Holly Yan | 5/26/2015, 8 a.m.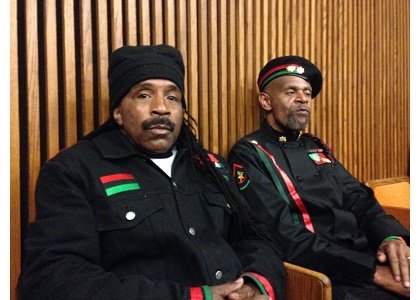 (CNN) — How can a police officer fire 15 shots into a car with two unarmed people inside and then get acquitted after their deaths?
That's exactly what happened when a judge announced Saturday that Cleveland police Officer Michael Brelo was not guilty of voluntary manslaughter and felonious assault in the 2012 deaths of Timothy Russell and Malissa Williams.
After Russell led police on a 22-mile chase, about a dozen officers fired 137 bullets into his car. None of the other officers was charged with manslaughter.
The reaction to Brelo's acquittal has been loud but relatively peaceful -- at least compared to the violence that wracked Ferguson, Missouri, last November when Officer Darren Wilson was not indicted for the death of unarmed black teen Michael Brown.
To understand how we got here -- and what's next for Cleveland -- here's what you need to know:
What led up to the shooting?
It started the night of November 29, 2012, when a couple in a car sped away from an undercover officer.
Their engine backfired, sputtering and producing a loud bang in the tailpipe. Prosecutors said officers mistook the noise for gunshots, and a high-speed chase ensued.
Investigators said as many as 62 police cars joined the pursuit at speeds of up to 100 miles per hour through the streets of Cleveland.
After a 22-mile chase, Russell rammed a police car in a middle school parking lot, police said.
That's when the bullets started flying.
An investigation revealed 13 police officers fired more than more than 100 times in eight seconds. But only one officer, Michael Brelo, was charged with two counts of voluntarily manslaughter.
What exactly did Brelo do?
The 31-year-old officer got out of his police car, climbed atop the hood of Russell's car and "fired at least 15 shots ... downward through the windshield into the victims at close range as he stood on the hood of Mr. Russell's car," Cuyahoga County Prosecutor Timothy McGlinty said.
Brelo told investigators he thought he and his partner were in danger, believing the couple in the car were shooting.
"I've never been so afraid in my life," the former Marine told investigators. "I thought my partner and I would be shot and that we were going to be killed, at which point I drew my weapon and I shot through the windshield at the suspects."
Why did the judge decide to acquit?
The decision was reached not by a jury, but by Cuyahoga County Judge John P. O'Donnell alone. He gave several reasons for his verdict:
The officers' first round of gunfire was permissible because they had reason to believe they and the public were at risk.
Brelo's second round was permissible because a reasonable police officer could decide that, even after the 100 shots, the threat might not have been over in part because the pair might still have been moving.
While evidence showed Brelo's gunfire caused at least one wound each to Russell and Williams that would have killed either of them, the pair also suffered other lethal wounds, probably from other officers' guns.
Since evidence doesn't prove Brelo's shots were the ones that killed the pair, he can't be found guilty of voluntary manslaughter.
Brelo is also not guilty of the lesser charge of felonious assault because it wasn't necessarily clear the threat was over.