VIDEO: Is it ever OK to snoop on your partner?
Survey: Nearly twice as many men versus women admit snooping on a partner's phone
Kelly Wallace | 5/27/2015, 1:30 p.m.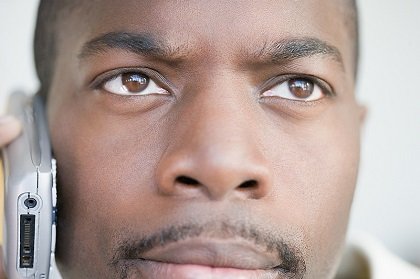 (CNN) — Here's a scenario to consider: Your partner leaves his cell phone on the dining room table. His texts and emails can be easily accessed with just the touch of a fingertip. Would you look? Have you ever looked?
If you said yes, you are definitely not alone.
In a 2013 study conducted in the United Kingdom and reported in The Telegraph, 34% of women admitted they had looked through the cell phone of a partner or ex-partner without their knowledge.
But before women start feeling guilty about those stats, take a look at the findings for men.
Nearly twice as many men, 62%, admitted doing the very same thing, according to the study of 2,081 adults in the UK who were in a relationship at the time.
The study also found that the stakes of this unapproved snooping could be huge. Nearly a third, 31% of people surveyed, said they would consider terminating the relationship if they learned their partner had been looking over their texts, emails and social media messages on their cell phone without their consent.
Snooping is 'last straw' for some
Micky, a mom of two, said that snooping was the "last straw" in a long line of events that led to the end of her first marriage.
Her first husband, she said, never trusted her. "Ultimately, the marriage ended after a big blowup when he confronted me about some remarks to a friend in a private email, revealing that he'd been snooping on me," Micky said. (We are not using her last name or the last names of other women and men in the story because of the sensitive nature of the topic.)
Much to her disappointment, Micky said, early on in her relationship with her second husband -- her then-boyfriend -- she read some of his Skype text conversations.
"It was a huge mistake," she said, adding that she eventually confronted her partner about what she read. "He explained the conversation but was really disappointed in my snooping since it revealed a mistrust on my part. I was so embarrassed and ashamed I had done that."
Laurie, also a mom of two, said she approached the issue a whole lot differently 10 years ago than she would today.
Back then, she said, she snooped "numerous times," checking her partners' emails and even getting into their accounts on various dating websites because she thought they were cheating on her.
Today, she said, she wouldn't do it.
"Snooping says not only are you insecure, but you also do not have a trusting relationship," Laurie said. "This is not the type of relationship I would choose to be a part of."
If partners in a relationship have to snoop on one another, then there is a problem in the relationship, said Janeane, a mother of four who said she has never snooped on her husband.
"A relationship without trust is worthless," she said. "If you want to know something, ask."
David, a married father of two, said that if a girlfriend snooped on him during his dating years, that relationship would probably end very quickly.