Fashion, plus-size modeling and race: When 'diversity' isn't so diverse
Lisa Respers France: There's a lack of diversity in discussion around plus-size models
Lisa Respers France | 5/28/2015, 8 a.m.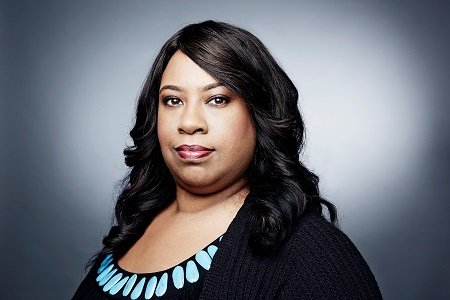 continued — One of the women Moses included in her post is my friend Liris Crosse.
With her striking cheekbones, saucy runway walk and well-toned size 14 physique, Liris has been called "The Naomi Campbell of the plus-size modeling world."
She and I have discussed how exciting it is that plus-size models are finally getting their due in a world where the body shaming of size 6 actress Amy Schumer still occurs.
Charing Ball writes in a piece titled "The Fight for Inclusion Within the Plus-Size Revolution" that "in spite of what appears to be a changing tide in how the mainstream defines and markets beauty, one thing remains the same: Racially, that standard continues to be pretty homogenous and exclusionary to women of color."
"Not only are most of the faces featured in the ads for this recent plus-size renaissance white women, but when there are women of color featured in these body positive campaigns, they are usually featured in a sea of white bodies, this even as Black women remain the face of obesity in America," Ball writes.
The struggle for inclusion among African-American models of any size has been a long one, predating even the appearance of Beverly Johnson as the first black model on the cover of American Vogue in 1974. Supermodel Tyra Banks has spoken about the "unwritten rule" that only one black model was allowed to reign in the industry at a time.
But until the fashion world readily remembers that one of the "b's" in BBW can also stand for "black" the battle for true diversity in the industry still remains.
Lisa Respers France is a senior producer for CNN Digital and host of the "Lisa's Desk" video franchise.
The-CNN-Wire
™ & © 2015 Cable News Network, Inc., a Time Warner Company. All rights reserved.