Thieves find brazen way to steal your identity
Scott Zamost and Drew Griffin | 5/28/2015, 9 a.m.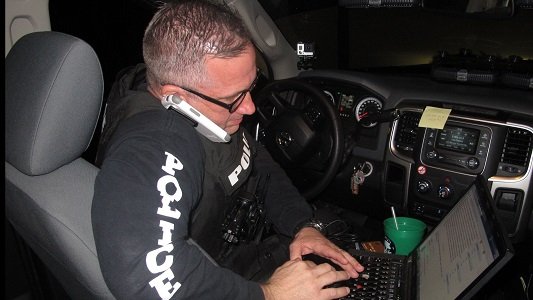 (CNN) — A criminal could be collecting unemployment benefits under your name right now -- and you wouldn't even know it.
It's a crime so brazen that even police have been victims of the scheme.
And it's so pervasive that prosecutors were surprised by the "tsunami of fraud that we have seen around the country," according to Wifredo Ferrer, the U.S. attorney for the Southern District of Florida.
Unemployment benefits are issued as part of a federal and state partnership to provide money to people out of work. State payments are issued on debit cards or to a bank account.
But criminals are capitalizing on that system by buying personal information stolen from places such as hospitals, medical offices, schools and retirement programs. They then log onto state websites and file for unemployment benefits. Since the priority is for states to get the money out quickly, they don't wait for an employer to verify the identity of the person applying for the benefits. Victims typically don't find out what's happened until their employer is notified that they are receiving unemployment payments.
Federal investigators estimate the unemployment benefits fraud totals about $5.6 billion, which includes schemes where identities are stolen.
"The fact that this is so easy to commit is something that has been a real challenge to law enforcement because the fraudsters keep evolving, and they always find a new way to steal our identities," Ferrer told CNN. "And all you need sometimes is a name, a date of birth and a Social Security number. And sometimes, you don't even need that to commit this crime."
Just ask Coral Mann, who was startled to learn that someone had filed for about $3,000 in unemployment benefits under her name. There was one problem -- she's a detective for the North Miami Beach, Florida, Police Department.
"It makes me very angry because I work too hard for whatever I have and what I earn for myself and my family," Mann said. "It just makes me angry that you could sit behind your computer and hide like a coward and just take my stuff without me having anything to do with it."
Mann took her case to one of her colleagues, Detective Craig Catlin, who happens to be one of the country's leading experts on fraud.
"Fraud's better than drugs on the street," Catlin said.
Catlin said he first noticed that criminals were stealing unemployment benefits because states generally do not confirm the identity of the person filing a claim until after the money is sent.
"It's so new and overwhelming that now (states) are doing a catch-up process to get checks and balances so they'll be less fraudulent funds," he said. "We have cases that range from just a few high school kids doing $20,000, $30,000 in a few months to cases where we know we're in the two, three, four million dollar range for just one group of guys in South Florida."