The transformation of Steph Curry
Omar Tyree | 5/28/2015, 2 p.m.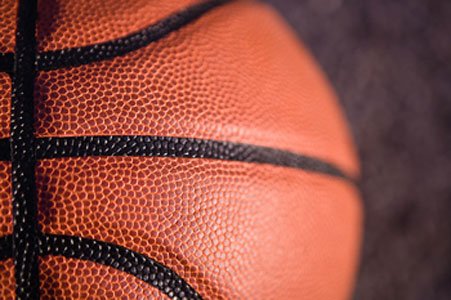 (NNPA) — I've lived in Charlotte, N.C. with my family now for the past 15 years and owned season tickets to the Bobcats games for the first three seasons of the new basketball franchise. In a small, communal city like Charlotte, we all know the sons and daughters of the professional athletes in basketball as well as from the Carolina Panthers football team. A decade ago, I missed a chance to see young Stephen Curry play in person at his father Dell Curry's Bojangles High School Basketball Tournament, featuring nationally ranked teams, because Steph's local Charlotte Christian team was not ranked high enough to make it into the national draw at his dad's tournament.
At the time, Steph Curry was an average-sized point guard at 6 foot with a slim, lightweight frame and average projections. Curry couldn't even get a scholarship offer to his mom and dad's alma mater, Virginia Tech. He signed with the local Davidson University Wildcats in 2006. That's when Steph's exciting transformation began.
Understanding the Curry pedigree, Davidson Head Coach Bob McKillop moved Steph off the ball and allowed him to use more of his long-range shooting as an undersized 2-guard at 6 foot 1. With a green light as a freshman, Curry helped Davidson to a 29-5 record, winning the Division 1 Southern Conference with a 21.5-point average a game and the conference MVP Award, while breaking a national 3-point shot record for a freshman. He came in second in freshman scoring in the nation that year behind Kevin Durant at Texas. Curry then dropped 30 on a fourth-seated Maryland team in an 82-70 loss in the opening round of the NCAA tournament – a game that I got to watch on national TV – and a new star was born.
In his sophomore year, Steph Curry grew two more inches to his current height of 6 foot 3 with all eyes on him at a little-regarded Mid-Major college. Curry stepped up his scoring average to 25.5 points a game for a 26-6 Davidson record, going 20-0 in the Southern Conference, where every Davidson game was sold-out with fans eager to see the scoring phenom.
Curry did not disappoint, leading his Wildcats team to another NCAA tournament, where he dropped 40 on Gonzaga, hitting 8 out of 10 on his 3s in an 82-76 win. His team went on to beat the mighty Georgetown Hoyas and Roy Hibbert in a 74-70 comeback win after trailing by 17 points. Rolling forward, Davidson demolished a third-seated Wisconsin team 73-56 behind 33 points from Curry, with the sensational sophomore breaking more scoring and 3-point records along the way.
By the Elite Eight game against Kansas his sophomore year, the whole world was watching Curry as his Davidson Wildcats pushed the Jayhawks to the wall in a nail-biting, 59-57 loss, where Curry dropped another 25.
After winning a half-dozen collegiate awards and recognitions, Curry returned his junior year as a solidified collegiate star with NBA conversations on whether he could still play the point guard position at the professional level. So Curry slid back over to his initial position at the point to prepare himself for the NBA.