Kids seeing more unhealthy snack ads, report says
Author said they hope parents will start protesting advertising practices
Carina Storrs | 11/3/2015, 9:30 a.m.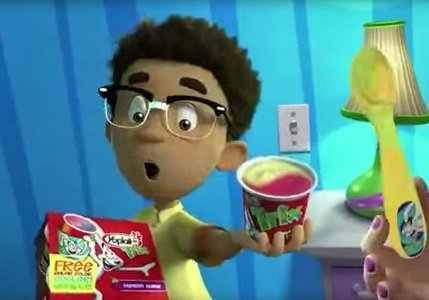 (CNN) — Food companies have been increasing their advertising to children for chips and other junk foods, even as marketing of healthy snacks such as yogurt has not kept pace, according to a report released on Monday.
About 40% of all the food and beverage ads children and teens see on TV are for snacks, and there's a growing amount of snack advertising on social media and mobile phone apps, said researchers at the University of Connecticut's Rudd Center for Food Policy and Obesity.
For the report, which is being presented this week at the annual meeting of the American Public Health Association, researchers compared how many snack ads young people typically saw in 2010 and 2014, and how many promoted products such as chips, cookies and fruit snacks, or healthier options, such as yogurt, fruit and nuts.
Preschoolers ages 2 to 5 saw an average of 582 snack ads on TV in 2014, an increase of 18% since 2010, researchers found. Children ages 6 to 11 saw 629 snack ads, an increase of 10%, and and teens ages 12 to 17 saw 635 snack ads, an increase of 29%. Adults also saw their share of snack ads: 793 in 2014, a 32% increase since 2010.
Although snacks ads online were much less prevalent than on TV, big food companies placed millions of ads on Facebook and YouTube in 2014.
Researchers focused on the 43 companies -- including General Mills, PepsiCo and Kellogg Company -- that spent at least $1 million advertising snack food brands. The researchers analyzed Nielsen syndicated data to calculate exposure to TV advertising in 2010 and 2014 and comScore syndicated data to calculate advertising viewed on websites in 2014.
What companies are selling
Advertising for healthy snacks did not get a big piece of the pie. The majority of snack ads that preschoolers, children and teens saw were for sweet snacks and savory snacks, and only about a quarter of these snacks were considered healthy by the USDA Smart Snacks standards. These standards are based on levels of calories, sodium, fats and sugar in the snack and determine which snacks can be sold in schools.
For some of the age groups, advertising of unhealthy snacks increased from 2010 to 2014: Marketing of savory snacks to children increased by 23% and advertising of sweet snacks to teens increased by 17%.
Meanwhile, from 2010 to 2014, exposure to advertising of yogurt products, nearly all of which are considered healthy based on the USDA Smart Snacks standards, did not change.
The number of ads for fruits increased between 3.5 and 6 times to the different age groups and the number of ads for nuts nearly doubled. But even after the increase, marketing for fruits and nuts represented only about 5% of all snack ads.
"It's hard to translate the number of advertisements to actual consumption, but if you just look at the imbalance (between healthy and unhealthy snacks) it would suggest that advertising is probably not increasing children's fruit and nut consumption," said Jennifer L. Harris, director of marketing initiatives at the University of Connecticut's Rudd Center.