Ravens had previous interest in new wide receiver Joe Morgan
Turron Davenport | 11/5/2015, 11:30 a.m.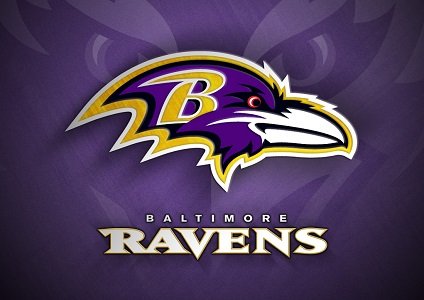 BALTIMORE — The injury to Steve Smith Sr. created a huge void for the Baltimore Ravens. They had already been dealing with the injury to first round draft pick Breshad Perriman. Teams always have a short list of players that they can refer to in times of need.
The Ravens worked out Hakeem Nicks, Chuck Jacobs, and Joe Morgan recently. They ended up signing Jacobs to the practice squad and signed Morgan to the active roster. Morgan replaces the roster spot that was voided when they placed Smith on injured reserve.
According to John Harbaugh, Morgan is a player that the time has been interested in for a while. They like his speed and big play ability.
"I guess our first introduction to Joe, specifically, was a pretty long play he had last year on Monday Night Football [when he played for the Saints]. We all remember that – his speed on that," Harbaugh said. "He is a guy that has been up and down on their roster throughout the course of the season, and our scouts had identified him as a potential roster-add early on, and we've been talking about him in our personnel meetings all season."
Morgan has long been known for speed. He ran in the low 4.4 range at his pre-draft workouts. While the speed is a tremendous asset, Morgan wants to be known for being more than just a speed guy. He comes to Baltimore with the goal of excelling in the whole route tree and learning his new offensive scheme in a hurry so that he can contribute right away.
The Ravens offense under Marc Trestman is similar to what Morgan played in while he was with the Saints. "The stuff that we do here is eerily similar to what we did down in New Orleans. Coach Trestman worked with Aaron Kromer who came down from New Orleans," Morgan said. "He carried some of the same things to Chicago when he went there."
Although the schemes are similar, the terminology is totally different. Fortunately for Morgan, he comes to the team right as they go to the bye week. That will allow him to get a better mental grasp of the offense.
Having a thorough understanding of the route concepts is very important. As a wide receiver, you have to know the exact depth that the route calls for along with how to stem the route when he releases from the line of scrimmage.
Every route combination is like a well thought out clothing outfit. The tie compliments the shirt which flows with the tie, etc. Just the same, one route is supposed to influence the defense a certain way to open up a window for another route while another route is meant to be a safety valve on the play.
There's a lot to think about for a receiver that is new to the offense. He has to know how to convert his route against different coverages along with many other adjustments on the fly.