Important: Review your Medicare options, now!
Ashley Blankenship | 11/6/2015, 7:07 a.m.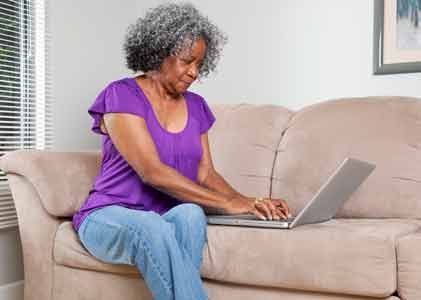 For many people, fall means pumpkin-flavored lattes, hayrides and apple orchards. However for the 46 million Americans over 65, there is another important annual event—Medicare Open Enrollment Period, which is October 15 to December 7.
During the open enrollment period, it is crucial for Medicare beneficiaries to take charge of their health care and understand the plans and their coverage. With more than one million Medicare beneficiaries in Maryland, according to the Centers for Medicare and Medicaid Services (CMS), the demand for access to information is great.
Be wiser than the crowd— A study commissioned by the Bankers Life Center for a Secure Retirement found that more than half, 56 percent, of middle-income Baby Boomers age 47 to 64 reported knowing little about the Medicare program. One in four— even those within a few years of turning 65— knew almost nothing about Medicare.

Regardless of their level of understanding, the majority of Americans over 65 need and use Medicare to cover their health care costs.
The Medicare Open Enrollment Period allows you to review your current health plan and decide whether your health coverage meets your needs. It's imperative to review the offerings for 2016, because even if your plan is satisfactory now, coverage and expenses can change. And, if you don't enroll by December 7, changes cannot be made again until next year.
Do your research, learn about Original Medicare and decide whether you need supplemental plans, including:
•Medicare Parts A and B: Original Medicare is comprised of two parts. Part A (hospital insurance) covers limited inpatient care at a hospital, skilled nursing facility and hospice. Services such as lab tests, inpatient surgery, doctor visits and home health care are covered in Part A as well. Part B (medical insurance) covers health care providers' services, outpatient surgery and care, durable medical equipment, home health care and some preventive services.
•Medicare Part C: While Medicare covers most health care expenses, it doesn't cover everything. As a result, many Americans are opting to buy private insurance in lieu of Original Medicare to cover services Medicare Part A and B doesn't cover. Medicare Advantage plans, sometimes called "Part C" plans, are sold by private health insurance companies. The Kaiser Family Foundation states that about 8 percent of Maryland's Medicare beneficiaries are enrolled in a Medicare Advantage plan. Medicare Advantage plans tend to offer more benefits, such as prescription drugs, dental, vision, hearing and other preventive services that Original Medicare does not.

•Medicare Part D: Part D is the Medicare prescription drug coverage offered by Medicare, and is available in Advantage Plans or from a standalone Medicare Prescription Drug Plan (PDP).
Once you've researched Medicare, organize your health information—
Before you start researching individual plans, compile a detailed list of medications and health care providers. Make a list of all of the costs associated with your current plan; not just the premium, but also the co-pays, co-insurance and deductibles. (Premiums, deductibles or copays can change every year, and no one wants to be surprised about their health or out-of-pocket expenses.)