Homeowner event to assist borrowers in preserving homeownership
11/13/2015, 2 p.m.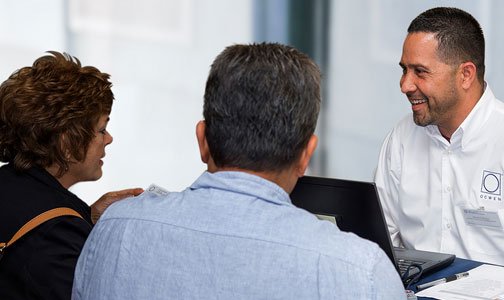 UPPER MARLBORO, Md. — The Maryland State Conference of NAACP Branches, along with Ocwen Financial Corporation, a leading financial services holding company, will hold the fourth local homeowner outreach event to help borrowers stay in their homes on Saturday, November 14, 2015. Homeowners in Prince George's County, surrounding areas in Maryland, and the Washington, D.C. metropolitan area, have the opportunity to meet with Ocwen Home Retention Agents and U.S. Department of Housing and Urban Development (HUD) approved financial counselors to explore loan modification options, including: principal reduction.
According to RealtyTrac's August 2015 U.S. Foreclosure Market Report, Maryland posted the nation's second highest foreclosure rate for June, July and August 2015, with one in every 534 Maryland homes foreclosing in August. RealtyTrac also recently reported that, in the third quarter of 2015, Maryland's foreclosure rate ranked fourth in the nation. During the same time period, Washington, D.C. was among the nation's largest metro areas to record a year-over-year increase in foreclosure activity.
"While it is believed that the mortgage crisis has subsided in many parts of the country, Maryland homeowners, especially those in Prince George's County, are still struggling," said Edsel Brown, Chair of the Economic Development Committee, Maryland State Conference of NAACP Branches. "The Maryland State Conference of NAACP Branches is committed to providing struggling homeowners the assistance they need to stay in their homes. That is why we are working with Ocwen – a mortgage servicer that not only says it cares about homeowners, but takes actionable steps to help borrowers on the local level find real solutions to their mortgage challenges."
The Maryland State Conference of NAACP Branches and Ocwen share the same goal of helping families trying to stay in their homes. Foreclosures have been, and continue to be, an epidemic in communities of color. It's a troubling reality that African Americans and other under-served groups continue to experience disproportionately high levels of unemployment, poverty and foreclosures.
The "Help and Hope for Homeowners" event will be held on Saturday, November 14, 2015 from 8:30 a.m. to 4 p.m. at Largo High School located at 505 Largo Road in Upper Marlboro. Admission and parking are free for all attendees. Homeowners whose loans are serviced by Ocwen are encouraged to attend this event to meet with Ocwen Home Retention Agents and HUD-approved housing counselors.
To get the most out of the meetings with the counselors and home retention agents, homeowners are asked to bring: Photo ID (Required); Two most recent pay stubs, profit and loss statements, and/or bonus or commission records; Two most recent bank statements; Most recent tax return; Latest utility bill; a list of current expenses (or a budget or copies of their bills); and documents related to other mortgages, HOA dues, property taxes, and/or homeowner insurance.
For more information, Ocwen homeowners are encouraged to call the NAACP-dedicated hotline at 855-459-2514.