Why the Ravens did not commit to running the football vs the Jaguars
Turron Davenport | 11/17/2015, 8:38 a.m.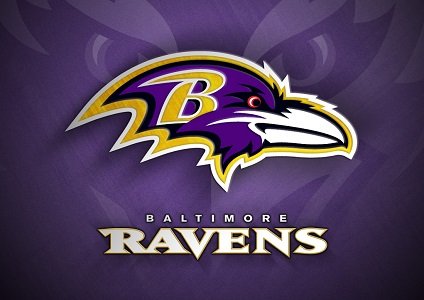 BALTIMORE — There is no doubt that a mix up on a penalty at the end of the game had a lot to do with the outcome of the Baltimore Ravens loss to the Jacksonville Jaguars on Sunday. The Texans never got set on offense and the correct call should have been a false start on the Texans. That penalty would have resulted in a ten-second clock runoff and a Ravens win. The NFL has admitted to the mistake; however that is of little consolation to the Ravens at this point.
There are other factors that contributed towards the disappointing loss. One of those factors was not finding balance on offense. It has been an ongoing issue with the Ravens this season under offensive coordinator Marc Trestman. The Ravens did not commit to running the football against the Jaguars.
When the dust cleared, the Ravens attempted 45 passes and only 20 rush attempts for a total of 89 yards. Joe Flacco had 16 of those yards on a scramble in the red zone. It set up one of the Ravens three touchdowns in the game. The Ravens averaged 4.2 yards per carry against the Jaguars.
Coming into the game, the Jaguars had the NFL's seventh-ranked rushing defense. Their linebackers Telvin Smith and Paul Posluszny are very active and run to the football. They are a big part of the run defense. John Harbaugh said Smith and Posluszny played a major role in stopping the Ravens when they did run, especially early in the game.
"They had a couple of little changeups with their linebackers that gave us a little trouble that we sorted out toward the end of the game," Harbaugh said. "We had some better runs. We can definitely run the ball more. [If] we get more first downs in the first half, you're going to see more runs there."
The Ravens faced a Jaguars defense that stacked the box to stop the run often in the game. Teams that are committed to the run continue to hammer away despite facing a stacked defense, especially when the game is close.
There can be some opportunities to break some long runs if plays are executed properly when there are so many defenders at the line of scrimmage. If blocked correctly, an explosive running back like Justin Forsett can get to the second level of the defense and take the ball a long way. The Ravens had the scheme devised to beat the defense with the run. The problem against the Jaguars was that the Ravens were not able to get those blocks to happen.
"Early in the game, we're a block here and a block there away from popping runs. But a block here and a block there doesn't get it done. We did a lot of things with scheme. We had a lot of formations," Harbaugh said. "We protected our edges with tight ends and with seal blocks coming back and sift blocks coming back the other way. We did a good job of protecting our edges."