Ravens lose Flacco, Forsett in heartbreak win over Rams
11/23/2015, 11 a.m.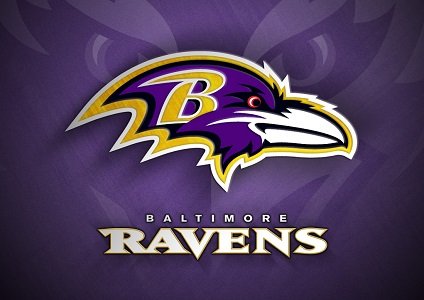 Turnovers had been a hard thing to come by for the Baltimore Ravens this season. They had a drought that spanned over 21 quarters and two overtime periods. That streak ended last week when Lardarius Webb intercepted a Blake Bortles pass.
John Harbaugh referred to the interception as "the first olive to come out of the jar." He made the olive jar reference in his postgame press conference after the 16 – 13 victory over the Rams in which the Ravens forced four turnovers. "We've talked about the olives – maybe the olives finally popped out of the jar and came tumbling out a little bit," Harbaugh said.
John's brother, Jim's University of Michigan football team was having trouble forcing turnovers earlier this season. Jim used the same olive jar reference when his team began to force a sudden onslaught of turnovers.
"We haven't gotten a lot of turnovers and it's like opening up a new jar of olives. You open it up, turn it over and you can't get one olive to come out," Jim Harbaugh said. "They're packed in there so tight; you can't get one to come out. But if you can just get one to come out, the rest come plopping out. That's what we're hoping for with these turnovers. We've gotten one, we've gotten two and now hopefully they come out in droves."
It's fair to say the olives have started to fall out of the jar for the Ravens. Brandon Williams forced a fumble early in the fourth quarter. The Ravens capitalized on the turnover by driving 42 yards and Joe Flacco connected with Kamar Aiken for a three-yard touchdown.
Williams said the defense as a unit has been looking to cause turnovers with effort and by doing their job. "Finishing, executing and playing to the echo of the whistle. Do your one-eleventh the best that you can, and make plays," Williams said. "That's what it's all about. It's been hard for us to get turnovers. So, every pass we break up, I tell the defensive backs 'Get every ball you can.' The D-line, we say 'Make every play you can strip every ball you can."
It was the final turnover that put the Ravens in position to win the game. Courtney Upshaw was able to beat Rams left tackle Greg Robinson off the edge and knock the ball from Case Keenum's grasp. Elvis Dumervil recovered the fumble and Justin Tucker came on to kick the game-winning field goal after a few Buck Allen runs and a pass attempt by Joe Flacco.
That final pass attempt by Flacco was a costly one. He was looking to make a throw to Chris Givens on a slant route and got his leg rolled up on. The initial diagnosis is a torn MCL and ACL, but Flacco will get an MRI to confirm.
Flacco stayed in the game and handed the ball off to Buck Allen before spiking the ball to stop the clock. Allen was thrust into action when Justin Forsett suffered a broken arm in the first quarter. He was slammed to the ground by Rams defensive tackle Aaron Donald and landed on his right arm. The result was two broken bones in his forearm.