National Black HIV/AIDS Awareness Day campaign working with HBCUs to raise awareness
10/23/2015, 6 a.m.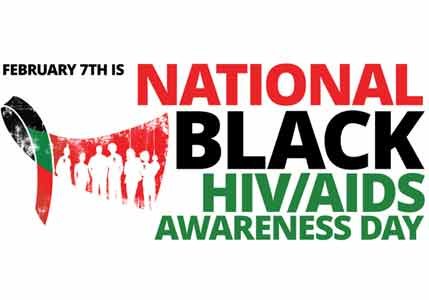 WASHINGTON — Just as students are returning to campus embarking on new classes, student activities and volunteerism, the National Black HIV/AIDS Awareness Day (NBHAAD) campaign is giving students an active role in raising awareness of the message "Get Educated, Get Tested, Get Involved, and Get Treatment."
The Student Ambassador Program will accept applications from students who are interested and committed to addressing challenges surrounding HIV/AIDS on their college campuses. This work is more important than ever as the Centers for Disease Control and Prevention (CDC) reports that African Americans and blacks account for 47 percent of the nation's new HIV infections. Moreover, among the African American and black communities, persons aged 15-24 years old comprise 27 percent of new HIV diagnosis in 2013, an estimated 5,868 diagnoses. Historically Black Colleges and Universities (HBCUs) continue to play a significant role in social change around the country surrounding this epidemic.
"As a proud product of an HBCU, I know how HBCUs play a vital role in our response to the HIV and AIDS epidemic by educating students and preparing the next generation in efforts towards promoting prevention, testing, treatment and care. These efforts are particularly important for HBCUs to mobilize and engage because young African Americans are significantly affected by the impact of HIV and AIDS, but we can be the greatest game changers," Amber Mazyck, a recent graduate of Bethune Cookman College and student ambassador, lends her voice in the discussion on student involvement in raising awareness around HIV/AIDS.
NBHAAD's HBCU Initiative provides student communities access to outreach materials and resources for HIV/AIDS education, testing, and treatment. Student ambassadors will be empowered to create safe spaces at events, so students have the freedom to discuss topics related to HIV/AIDS in black communities in a supportive environment. Student Ambassadors' creativity and innovative spirit will help in planning events and hosting activities for the Annual February 7th commemoration of National Black HIV/AIDS Awareness Day. Student Ambassadors may also provide information on local testing sites and linkage to care opportunities for those living with HIV/AIDS and/or newly diagnosed. Student Ambassadors participating in the program will have ongoing professional development and public health resources from local, regional and national public health entities, particularly in HIV/AIDS and STI prevention and support.
Participating in HIV/AIDS awareness efforts position ambassadors to have a direct impact in encouraging others to make wiser and safer decisions. Student ambassadors are empowered to coordinate activities in collaboration with other organizations, faculty, and health centers. Some suggested activities to increase awareness are health fairs, town hall meetings, candle light vigils, fashion shows, and social media engagement.
Social media greatly influenced past HIV/AIDS awareness efforts, serving as a major component at HBCU campus events. Indeed, Fort Valley State University held a two-day event in observance of NBHAAD, which provided free HIV testing and information about HIV/AIDS wherein social media played a central role. Many inspirational events held throughout the country on black college campuses sparked conversation, raised awareness, and integrated social media in innovative ways.