Philip Rivers and the San Diego Chargers present major challenge to the Baltimore Ravens
10/30/2015, 12:51 p.m.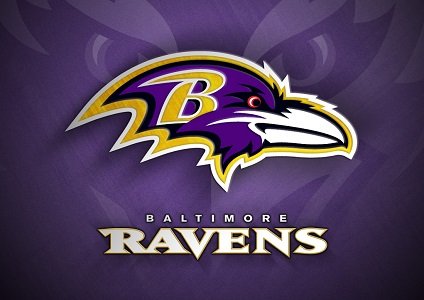 BALTIMORE — The Baltimore Ravens have quite a challenge this week when they face Philip Rivers and the San Diego Chargers. Rivers has found a high degree of success against the Ravens throughout his career. That success includes games in which he faced a Ravens defense that was very good against the pass. This year's Ravens defense is struggling to stop opposing quarterbacks.
In six career games against the Ravens, Rivers has thrown for 1,711 yards, 11 touchdowns and has completed 66.5% of his pass attempts. He has compiled a 101.8 quarterback rating. The last time the Ravens saw Rivers, he led the Chargers on a touchdown scoring drive to go ahead of the Ravens with 46 seconds left. The Chargers won that game at M&T Bank Stadium by a score of 34-33.
Rivers ended that game with 383 yards passing along with three touchdowns and one interception. Defensive coordinator Dean Pees looked back on the game during his weekly press conference.
"We played well until the very end. I think the last four minutes is when we really didn't pay well. We played well on defense up until then. We have to compete for 60 minutes," Pees said. "It's actually a good lesson for us for this year. We can't give up big plays. One thing about Rivers is he is a very, very competitive player and a great quarterback. That's why they're No. 1 in the league on offense."
The Chargers are leading the NFL in total yards per game (430.7). Rivers is averaging 343.6 yards passing per game which is tops in the NFL. His primary target has been third-year wide receiver, Keenan Allen. Allen's 62 receptions lead the NFL. He also has 690 receiving yards, which is the third most in the NFL.
It is safe to say that the Ravens 26th ranked pass defense will be tested. The secondary has undergone somewhat of a facelift since the beginning of the season. Jimmy Smith has been a mainstay on the outside, but Lardarius Webb and Shareece Wright have both seen significant time on the other side of Smith.
Kyle Arrington began the season as the nickel back. He would bump inside and cover the slot receiver. Arrington has seen a significant decrease in reps recently. The coaching staff has become more comfortable with Webb on the inside along with Smith and Wright playing outside.
Rivers is different from a lot of quarterbacks because of the way that he engages in trash talking and how he responds to it. There are many times where you will see him talking to the defense after making a play and even getting in their face.
Pees said that the trash talk is something that he thinks gets Rivers going. "I think the more you try to get in his face – the more you try to do any of that – I think he actually loves it," Pees said. "I think he thrives on it a little bit. I really have a ton of respect for him. I think he's a guy who will get in the defense's face, which I don't like. But I really have a tremendous amount of respect for his competitiveness and how he plays."