Business group gearing up to drive business to black car dealers
Jazelle Hunt | 9/3/2015, noon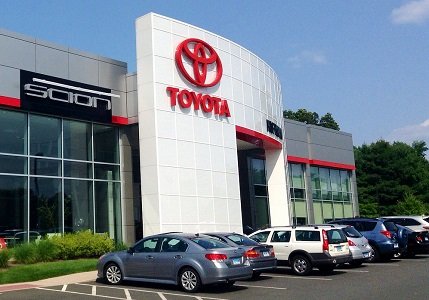 continued — He also pointed out that supporting Black businesses isn't merely a noble exercise – it is also a solution to unemployment. Studies show that people of color tend to hire other people of color. Therefore, if the estimated 2.6 million Black-owned businesses in the country had enough profit to hire employees, we could significantly impact the lives of the 1.7 million Black Americans reported as unemployed as of July.
Busby explained, "Currently African Americans spend less than 3 percent of their net income with Black businesses. If we want to decrease unemployment, or get rid of it all together, all we have to do is allow each one of those small businesses to hire one new employee. That doesn't take an act of Congress, that doesn't take changing the budget, that's just changing our decision of where and how we spend our money."
The USBC-NAMAD agreement was announced at USBC School of Chamber & Business Management, an annual conference for Black chamber of commerce leaders and business owners held in Washington, D.C. each July. The agreement will continue through next summer. Then, the USBC will announce another Black trade organization partnership in a different industry for next year's economic push.
"Each year we talk about the commitment of 'Black dollars matter,' and how to reenergize our community through an economic agenda. Our deal is to bring facts and information to change the mindset, and then show you good examples to correct [habits]," said Busby. "If we know better, we can do better. We always look to someone else to fix our community, and we own a trillion dollars."