Jimmy Carter: America's best former president
Lekan Oguntoyinbo | 9/4/2015, 6:17 a.m.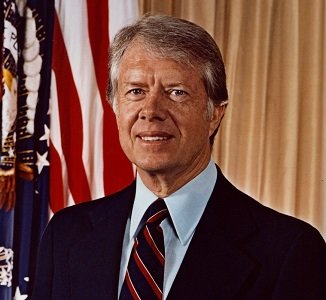 continued — It has been an unlikely path for this farm boy from the nation's most conservative region, this relative of slave owners who fled to Brazil after the Civil War because slavery was still legal in that South American country, and yet refused to be defined by his culture or his heritage. Like Lyndon B. Johnson, another southerner, Carter has earned a place in the pantheon of America's most progressive presidents on the issue of race.
Now, the world is watching nervously as he fights the biggest battle of his life— brain cancer. Since making his diagnosis public, he has handled himself with grace, courage and dignity. He seems to be at peace with himself. He even taught Sunday school at his home church in Plains, Georgia, a few days after undergoing the first in a series of radiation treatments for the disease.
Historians have not judged Carter's presidency kindly. In truth, his presidency was hobbled by a weak economy, the Iranian hostage crisis, the pitiful failed attempt to rescue the hostages and Carter's lack of savvy in navigating the nation's capital. I suspect the evaluation of presidential historians won't change much in the coming decades and the moniker he was tagged with decades ago— America's best former president— won't change, either.
In both roles, he tried to do the right thing. He just did the job so much better after he left the White House.
Lekan Oguntoyinbo is a Dallas-based independent journalist. To contact him. email: oguntoyinbo@gmail.com.