Aunt Jemima found after nearly 100 Years
Erick Johnson | 9/8/2015, 2 p.m.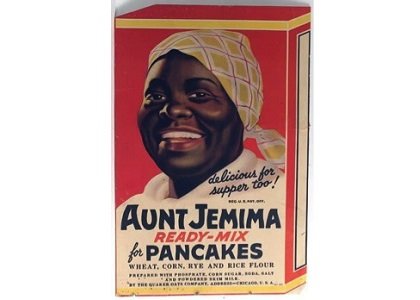 (NNPA) — Special to the NNPA from The Chicago Crusader
Her name was Nancy Green.
Away from the elaborate tombs and ornate grave markers bearing the prominent names of national celebrities, Chicago's upper class and Black elite, she has been buried for nearly 100 years somewhere in Oak Woods Cemetery in Woodlawn.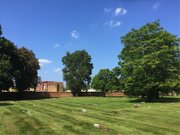 But for decades, no one knew where her grave was located. She never had a marker or headstone. She was born a slave, but rose to become a fascinating American success story. During her illustrious life, she was the original Aunt Jemima, whose face was on the label of millions of syrup bottles in American kitchens and supermarkets.
In life, Green had fame and fortune. But in death, she lies in obscurity. While the exquisite crypts and graves of Chicago's first Black mayor Harold Washington; Ebony magazine publisher John H. Johnson; and Olympian Jesse Owens attract thousands of visitors, Green would remain six feet under for decades in an area more fitting for the forgotten.
Amid the remains of politicians, business moguls, sports legends, and journalists, lie a woman whose legacy may suffer from a career portraying a "mammy" archetype that many today view as demeaning to Black women.
But in her time, Green parlayed her talents to sell a product to millions of Americans at a time when opportunities were few for people of color. With her success, Green is considered an important figure in Black history.
Though without a marker, Green's significant impact on American culture, Chicago's rich Black history and efforts to desegregate Oak Woods Cemetery during the Jim Crow era, would fade long after the Great Depression, World War II and the Civil Rights Movement have ended. Her mysterious and humble burial would earn her fame in death that would rival the fame and reputation she gained in life.
Longtime Chicago resident Sherrie Williams said she had been searching for Green's grave for 15 years. Fascinated by Green's life, Williams poured through records, documents and researched dozens of addresses to find Green's remains. Her searches would turn up empty. On the popular website Find A Grave, Green has a page, but there is no picture of a marker or grave containing her remains.
A search through the Chicago History Museum also turned up empty.

"I was getting nowhere," she said. "It was so frustrating and discouraging, but I kept searching."
FINALLY FOUND
But the 93-year-old mystery began to unfold this spring when Williams, who is also president of the Bronzeville Historical Society, discovered an old obituary in the Chicago Defender that listed Green's death as September 8, 1923.
When Williams called Oak Woods's front office with the date listed in the Defender, her years of frustrations finally ended. Green's grave was finally found after 93 years. "I was speechless. I immediately drove to the cemetery to see her," Williams told the Chicago Crusader. "I was so glad I found her."
Green is buried in section R3, Lot 291 in one of the oldest sections of Oak Woods Cemetery. Located in the northeastern corner of the 183-acre burial ground, there are no neoclassical crypts or towering obelisks here. Most of the graves have flat headstones, many of which have been eclipsed by grass or covered with dead leaves.