Life in Baltimore: Enjoying the retirement lifestyle, Part I
Brenda Bowe Johnson | 9/11/2015, 9 a.m.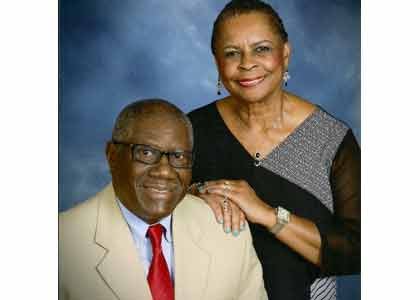 As many people contemplate retirement there are many things to consider before making the move. After financial assessment and planning, the next question is "What will I do?"
You want to have an enjoyable life after working all those years. You have progressed to a stage in life where you have time to do whatever you want. No longer do you need to worry with raising a family, or running a business, working for a boss, or any other obligation that kept you from doing the things you wanted to do as a younger adult.
Retirement should be a time to reinvent yourself, and to engage in travel and activities you enjoy. Now you need something that will keep your retirement age jumping and hopping. The first step is making sure you are healthy enough to enjoy your free time. An active life also means finding people that you enjoy being with. Try something that you always wanted to do but did not have the time, money or courage to do.
Six ways to transition into an enjoyable retirement lifestyle are:
•Stay active: Trade inactive time for active time by walking, or exercising regularly. Maybe join a dance class. Do a weekly physical activity to improve blood circulation and release endorphins.
•Learn something new: Don't stop learning— the options are endless. Enroll in a class, learn a language, read your way through a book list, join a book club, learn a new skill.
•Stay social: See old friends, volunteer service to an organization, spend time with family, engage in activities at the senior center, focus on a new career, and join people you like for lunch or dinner.
•Spend time with young people: Volunteer at a school, be a mentor, coach a team, or teach in a continuing education program at college or university.
•Travel: Go on a road trip with friends or travel overseas to another country.
•Join a cause: Join an organization that you believe in.
The retirees who are highlighted in this article represent examples of leading an enjoyable lifestyle. Though their activities vary, their ideals are basically the same, that is, being active, being grateful and giving to the community through volunteering.
Russell Jolivet is an avid golfer who retired eleven years ago as chief of Human Resources at the Enoch Pratt Free Library. He recommends having a hobby that you can participate in at least three days a week and set time to volunteer. Russell works part time at the Forest Park Municipal Golf Course, plays golf and volunteers his skills at the University of Maryland Rehabilitation Hospital teaching golf skills to former patients to facilitate their recovery. He and his wife, Ernestine have traveled extensively.
When asked how she spends her time, Ernestine Jones-Jolivet, a retired master teacher said, "Enjoying life, thanking God for each new day and spending quality time with my two beautiful granddaughters who are in middle school."
Ernestine considers herself a health advocate since the death of her mother from Alzheimer's disease and her father from vascular dementia.