Life in Baltimore: Enjoying the retirement lifestyle, Part I
Brenda Bowe Johnson | 9/11/2015, 9 a.m.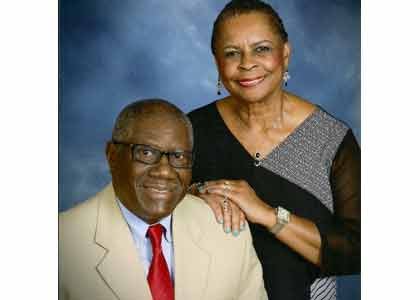 "From the time my mother was diagnosed with Alzheimer's, my family has worked relentlessly to help bring awareness to the African American community about this devastating disease that affects African Americans disproportionately. We know that knowledge is power so we decided that education was the best way to help our community," Jones-Jolivet said.
When her parents died, family and friends were asked to make donations to the Alzheimer's Association in lieu of flowers, which proved to be the beginning of her efforts to educate the community about the disease that robs people of their memories. The first Caregiver Conference was held in 1992. With monetary donations along with contributions and resources from the Alzheimer's Association, Coppin State University, Helene Fuld School of Nursing and Johns Hopkins Medicine and others, Jones-Jolivet and her family established The Pythias A. and Virginia I. Jones African American Community Forum On Memory Loss.
This forum is free and open to the public. The 10th anniversary of the forum was commemorated November 2014 with a poster entitled "Now and Forever" by the local artist Larry Poncho Brown. The eleventh forum will be held at Coppin State University on Saturday, November 7, 2015.
"Losing both parents to dementia, my steps have been ordered by God to be a health advocate. My goal is to one day see a world without Alzheimer's, " Jones-Jolivet said.
For the past six years, Jones-Jolivet has served on the board of directors of the Alzheimer's Greater Maryland Chapter. She and husband Russell danced in the 2010 Alzheimer's Memory Ball, "Dancing Stars" raising approximately $27,000.00 to fund support services, educational programs and research. She was appointed by Governors Martin O'Malley and Larry Hogan to Maryland's Virginia I. Jones Alzheimer's and Related Disorders Council, which is named after her mother. She began Alzheimer's Awareness Purple Sunday, now Purple Weekend, which is in its fourth year.
Jones-Jolivet suggests to anyone planning to retire to thank God everyday and enjoy life and that way you should never get bored because there is plenty to do.
"To whom much is given much is expected. Share your time and talents with family, church, friends and those in need. The Alzheimer's Association is always seeking volunteers or mentor a student," Jones-Jolivet said.