Black women mobilizing for 2016 vote
Jazelle Hunt | 9/15/2015, 9 a.m.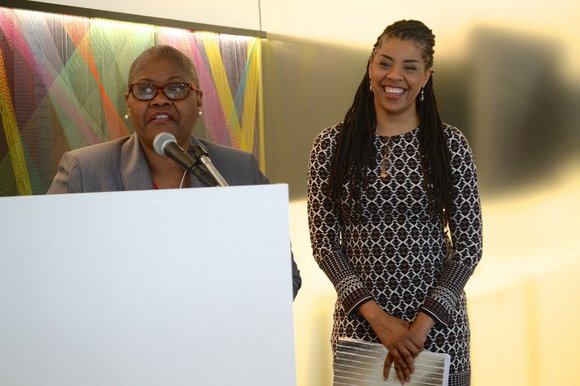 continued — She continued, "We don't have the same level of [voter] protections we once had. It's new territory."
Voting rights is one of many issues affecting Black women in political discourse today. With topics such as criminal justice reform, fair wages, and weakened access to women's health care in the public spotlight, De Luca pointed out that there's much for Black women to say.
"There's so much more at stake that is of concern to our community. And it's not just a presidential election year, it's also a Congressional [election] year," De Luca said, adding that the absence of President Barack Obama does not necessarily spell Black voter disinterest.
"That's a fallacy. People may think, 'it's not going to be Obama so what does it matter'… but I'd argue it matters more than ever."
Aside from rallying Black women to wield their political power, Essence has also joined the BWR's Healthy, Wealthy & Wise Empowerment Tour. The multi-state tour, which ends at the end of the month, addresses income inequality, health justice, criminal justice and retirement security; its final stops are Orlando, Fla., Atlanta, Ga., and Detroit, Mich.
Ultimately, De Luca and Campbell hope the partnership empowers Black women and girls in a variety of levels.
"It's key for Black women to elevate ourselves, and in a way that our voices are heard," Campbell said, adding that the actions send a positive message to Black women voting for the very first time, and those who may be feeling jaded.
She explained, "We want to make sure we're encouraging the power of our vote to still resonate. Black women have to start leveraging our opinions, and if we can do that, we can definitely make change."