Restaurant report card grades on antibiotics in meat supply
Chipotle and Panera Bread received the highest grades
Ben Tinker | 9/16/2015, 9:24 a.m.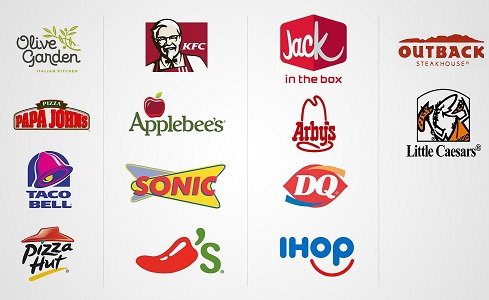 A new report is sounding the alarm about the use of antibiotics in the meat and poultry supply chains of the 25 largest U.S. fast food and "fast casual" restaurants.
Most top U.S. restaurant chains have no publicly available policy to limit regular use of antibiotics in their meat and poultry supply chains, according to the "Chain Reaction" report by Friends of the Earth, the Natural Resources Defense Council and four other consumer interest, public health and environmental organizations.
"When livestock producers administer antibiotics routinely to their flocks and herds, bacteria can develop resistance, thrive and even spread to our communities, contributing to the larger problem of antibiotic resistance," the authors wrote in the report, which was released Tuesday. "The worsening epidemic of resistance means that antibiotics may not work when we need them most: when our kids contract a staph infection (MRSA), or our parents get a life-threatening pneumonia."
The U.S. Centers for Disease Control and Prevention and the World Health Organization have repeatedly warned about the not-far-off public health threat of antibiotic resistance. The CDC estimates at least 2 million Americans contract antibiotic-resistant infections every year, and that 23,000 die as a result.
"A post-antibiotic era -- in which common infections and minor injuries can kill -- far from being an apocalyptic fantasy, is instead a very real possibility for the 21st century," the WHO cautioned in a 2014 report.
As people are eating out more than ever, the researchers behind the report wanted to look closely at "industry leaders and laggards." They created a scorecard assessing the commitments of U.S. restaurant chains on antibiotics use and transparency in their supply chains.
How did your favorite food fare?
Each restaurant was graded on its antibiotics use policies, including the strength of the policy and whether it applies to all types of meat; its implementation of policies, including the estimated availability of meat produced without routine antibiotics; and transparency about its policies, including third-party audits, whether its policy was listed online and whether it responded to the survey. The authors reached out to restaurants in person, via email or via traditional mail. The total number of possible points was based on the restaurant's menu offerings.
Chipotle and Panera Bread fared best, with both receiving As. Those restaurants are the only two that report serving a majority of their meat from animals raised without regular use of antibiotics, the report said.
"While many people are just starting to pay attention to the issue, we have known for a long time that it is the right thing to do, and we are pleased to see others taking even small steps to curb antibiotic use in livestock," Chipotle said in response to the report.
Panera Bread responded, "More than a decade ago, we started serving chicken raised without antibiotics -- ahead of the industry. We're glad to see that others have followed and proud to have extended our commitment to all of the chicken, ham, bacon, sausage and roasted turkey on our salads and sandwiches."