'Thrones,' 'Veep,' 'Kittredge' big winners at Emmys
Viola Davis made history at the 2015 Emmy Awards
Brandon Griggs | 9/21/2015, 8 a.m.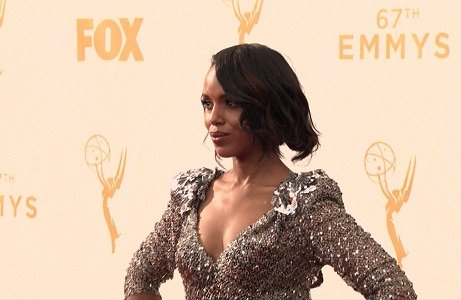 (CNN) — It was a good night for vice presidents, transgendered women, cranky New Englanders and the inhabitants of a mythical world called Westeros.
And it was a great night for HBO.
After five seasons HBO's epic "Game of Thrones" won its first best-drama award Sunday night at the 67th Primetime Emmy Awards in Los Angeles, besting the final season of four-time winner "Mad Men" in a mild upset. The sprawling medieval fantasy show also won Emmys on Sunday for writing, directing and for supporting actor Peter Dinklage, who plays the scorned scion of a powerful family who is forced to survive by his wits.
In the comedy category, HBO's "Veep" finally broke the stranglehold of sitcom powerhouse "Modern Family," which had won the top Emmy for the past five years. "Veep's" Julia Louis-Dreyfus won her fourth straight Emmy for her starring turn in the show, about an underestimated female vice-president who nevertheless ascends to the Oval Office.
Her castmate Tony Hale won best supporting actor in a comedy series for playing her loyal political aide, and the show also won a writing award.
After eight tries, Jon Hamm finally won his first Emmy for his now-iconic role as the hard-drinking, womanizing Don Draper on "Mad Men," which finished its triumphant run last spring on AMC.
"There's been a mistake, clearly," Hamm said, giving credit to his felow nominees. "It's impossible to be named with all of those extraordinary gentlemen."
Moments earlier, Viola Davis made history by becoming the first African American woman to win an Emmy for best actress in a drama series when she was honored for her work as a high-powered defense attorney in "How to Get Away with Murder."
In an emotional acceptance speech, Davis quoted African-American abolitionist Harriet Tubman and alluded to the dearth of strong roles for minority actresses on TV and movies.
"The only thing that separates women of color from anyone else is opportunity," she said. "You cannot win an Emmy for roles that are simply not there."
Actor Jeffrey Tambor won best actor in a comedy for Amazon's groundbreaking "Transparent," about a middle-aged dad who transitions to life as a woman. Tambor, who had been nominated for six prior Emmys but had never won, dedicated his award to the transgender community.
"Thank you for your courage. Thank you for your stories. Thank you for your inspiration," he said.
His award came after Jill Soloway won an Emmy for directing a comedy series, again for "Transparent." In accepting the award, Soloway noted that despite recent gains, many transgender people still face discrimination and violence.
"We don't have a trans tipping point yet," she said. "We have a trans civil rights problem."
But the night's biggest winner may have been "Olive Kittredge," the acclaimed HBO miniseries about 25 years in the life of an acerbic, retired schoolteacher in a seemingly placid Maine town.
It took home Emmys for best limited series, best actress in a limited series (Frances McDormand, who played the title character), best actor in a limited series (Richard Jenkins, her kindly on-screen husband) and best supporting actor in a limited series (Bill Murray, who didn't show up to claim his award, unfortunately).