Black artists make waves at 2015 Toronto International Film Festival
Dwight Brown | 9/29/2015, 12:30 p.m.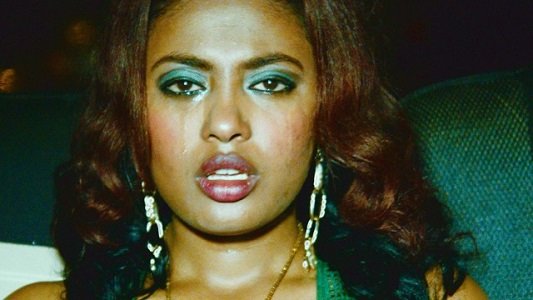 TORONTO (NNPA) — The Toronto International Film Festival has aged gracefully into its 40th year anniversary. Black directors, actors and writers have enhanced the celebratory occasion with fine performances and artistic contributions in indie films, big budget movies and life-affirming documentaries. Their work in films that are positioning themselves for the upcoming awards season is on display in movies that will be released this fall and on into next year in theaters, VOD, Netflix, VH1….
Black Films
Beast of No Nation * –This bleak drama follows the capture and indoctrination of a little boy named Agu (Abraham Attah), who becomes a child solider in an unnamed African country. He's under the spell of an evil leader (Idris Elba). Beheadings, shootings, physical trauma, sexual abuse… The repulsive carnage of war is on view. It's hard to upstage Elba, but Attah does and he won the 'Best Young Actor Award' at the 2015 Venice Film Festival. Credit director/cinematographer Cary Joji Fukunaga for helping shape the performance of a novice who shows more emotional range than a Shakespearian actor. "I am a good boy. From a good family," says Agu, who then stabs someone to death. Brutal, unimaginable and nightmarish like Lord of the Flies.
Black * — Black and Moroccan teenage gangs in Brussels provide the backdrop for this Belgian version of a Romeo and Juliet urban drama that harks back to films such as Menace II Society. Directors/writers Adil El Arbi and Bilall Fallah concocted a story that never seems real but is always engaging: Mavela (Martha Canga Antonio), a teenage girl of African heritage, belongs to a violent gang called Black Bronx. She meets Marwan (Aboubakr Bensaihi), a member of a rival Moroccan gang, at a police station. They flirt. They date. They make love. Several rapes, beatings and arrests later, drama builds to a tragic crescendo. Cast gives natural performances. Strong visuals (Robrecht Heyvaert, cinematography) and sound (Hannes De Maeyer, composer; Joeri Verspecht, sound engineer). Arbi and Fallah give production an extended music-video feel. Think City of God, but not as raw.
The Hard Stop * – In the age of Ferguson, it's important to put police brutality in a global perspective. This informative non-fiction film does just that as director George Amponsah focuses on the death of Mark Duggan, a young Black man who was killed by armed police in London, on August 4, 2011. That tragedy sparked London riots. The footage profiles Duggan's friends Marcus and Kurtis as they fight to keep his memory alive and deal with inner city life. Topical film starts with a quote from Dr. Martin Luther King, Jr.: "A riot is the language of the unheard."
Miss Sharon Jones! — Veteran documentarian Barbara Kopple (Oscar win Harlan County U.S.A.) takes music lovers on a journey of discovery, survival and friendship with this touching bio of funk/soul singer Sharon Jones, lead singer of the retro music group Sharon Jones & the Dap-Kings. As Jones battles pancreatic cancer, friends, her management and band members support her. Inspirational – makes you appreciate life and the musicians who bring us joy. Bring a hanky and get blessed by her beautiful spirit.