WATCH: Is 50 the new 40 for motherhood?
Kelly Wallace | 4/7/2016, 9 a.m.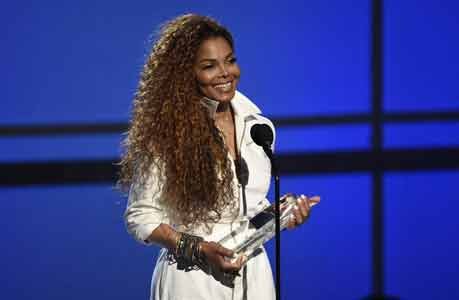 (CNN) — Janet Jackson might soon become the new symbol of the rise of the 50-year-old mom.
The 49-year-old singer/songwriter, who turns 50 next month, announced to fans in a video on Twitter on Wednesday that she would be delaying the second leg of her "Unbreakable" world tour because she and her husband are focused on family planning.
"I thought it was important that you be the first to know. My husband and I are planning our family, so I'm going to have to delay the tour," she said with a smile. "Please, if you can try and understand that it's important that I do this now. I have to rest up, doctor's orders. But I have not forgotten about you. I will continue the tour as soon as I possibly can."
There's no word on how Jackson and her husband, 41-year-old Qatari billionaire Wissam Al Mana, hope to build a family, whether through natural means, fertility treatments, surrogacy or adoption.
If Jackson has or adopts a child, she would be following in the footsteps of other mothers, such as singer Sophie B. Hawkins, who already had a young son, and decided to have another baby at 50. She admitted her age made her think more than twice about the humongous and life-changing step.
"I went through waking up crying and saying, 'Am I too old? Will I suddenly at 51 have my knees give out?' " Hawkins, who used a sperm donor and was implanted with her own frozen embryo, told People magazine in 2015.
"Now I don't have any of those fears because I feel healthy and strong. I'm also setting up a good net of support, and that's the key to anybody having a child."
Jackson and Hawkins are part of a small but growing trend of women doing what was unthinkable only a few decades ago: becoming moms at 50 and beyond, according to a recent story in AARP The Magazine.
In 2013, an average of 13 children were born every week to mothers 50 years and older, the magazine reported. In 2012, women 50 and older had 600 babies, up from 144 births in 1997, based on numbers from the Centers for Disease Control and Prevention.
And those numbers don't take into account the women who become mothers through adoption or surrogacy, women like Deborah, who had a child "close to 50," she says. She used a surrogate after she learned through in vitro fertilization that she could get pregnant but could not carry a child to term.
A few years later, Deborah, who wanted to use only her first name for this article, had another child after her surrogate offered to carry and deliver a second baby for her and her husband.
"That was the best decision we made, or she helped us make ... because I do think that it's a bit of a burden on an only child to have an older parent," she said.