RAMBLING ROSE: New Africa Community Guilders Celebrate 11th Annual New Africa Festival
Rosa Pryor | 4/8/2016, 7 p.m.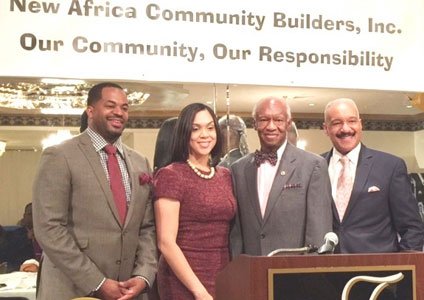 Hello my dear friends, this is the season for fundraisers, festivals, banquets, concerts, and all types of indoor and outdoor shows and I will make sure you know about them so you can have fun this spring. So check this out!
First of all, I want to say, I am truly blessed. I say that because, when someone can do what I do and have fun doing it and be appreciated by others, it's truly a blessing. To have fans like you who read my column every week, and to experience the joy I feel writing about you, your family and events is truly a joy.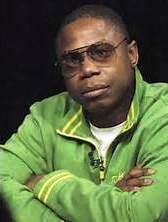 Well, guess what folks, yours truly, little ole me, "Rambling Rose" will be honored by New Africa Community Builders at the 11th Annual New Africa Festival Banquet & Silent Auction fundraiser at the Forum Caterers located at 4210 Primrose Avenue in Baltimore on Saturday, April 16, 2016 from 7 p.m. to 11 p.m. Other outstanding folks, who will also be honored at the event, include: Toya Graham; Christina Flowers; Sandi Mallory; Lena Franklin; and Ilene Shaheed. I would love for you to be there to see me being honored. I want to thank the organization for choosing me. For ticket information, call 443-621-7449 and tell them you are there for me.
The National Black Memorabilia, Fine Art & Crafts Show, the largest memorabilia show in the country will be held on Saturday and Sunday, April 9 and 10, 2016 at the Montgomery County Fairgrounds located at 16 Chestnut Street in Gaithersburg, Maryland.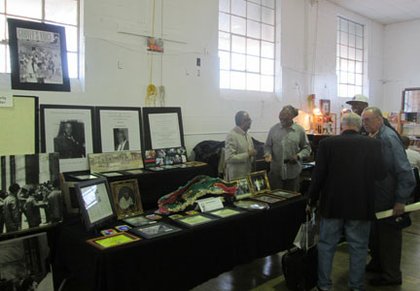 This is the 32nd year for the show in the greater Washington, D.C. area. The show provides an environment where the public can be educated about African American history and culture, and where desirable pieces of black memorabilia, fine art and crafts are available for purchase. Items made by African Americans, in the image of African Americans or about African Americans are all considered black memorabilia. Vendors from across the United States with black memorabilia, fine art and crafts including artifacts dating from slavery; historical documents; books; stamps; civil war artifacts; paintings; prints; textiles; autographs; toys; advertisements; photographs; political and civil rights memorabilia; kitchen collectibles; coins; posters; sports and entertainment memorabilia; magazines; postcards and more are expected to attend the event with plenty of good food and free parking! For more information, call 301-649-1915.
Caton Castle, one of my favorite entertainment venues, which is located 20 South Caton Avenue in Baltimore is celebrating "Jazz Appreciation Month" on Saturday, April 9, 2016 starting at 6 p.m. Featured at the celebration will be the John Lamkin "Favorites Jazz Quintet" with Michael Hariston on saxophone; Todd Simon on organ; Michael Raitzyk on guitar; Jesse Moody on drums; and John on trumpet and flugelhorn. For ticket information, call 410-566-7086.
One more thing I want to talk to you about before I leave is "Honor Your Mom." That's right, many of us no longer have our mothers to honor, so if you are blessed enough to still have your mother above ground, then the Baltimore Times and the Annapolis Times have designed something special for you and the the deadline is April 22! They will publish a keepsake Mother's Day edition on Friday, May 6, 2016 in honor of your mother or a special lady in your life! You can participate if you submit a high-resolution photograph, which may include children by email or hand deliver it to The Baltimore Times office, located at 2513 N. Charles Street between 11 a.m. to 4 p.m. with your check, money order, credit card or cash of $25. For more information, call Dena Wane at 410-366-3900, ext 3022.
Well, my dear friends, I am out of time and space. I send get-well wishes and prayers to my boss, Joy Bramble, publisher of The Baltimore Times and The Annapolis Times.
Remember if you need me, call me at 410833-9474 or email me at rosapryor@aol.com. Please send flyers, notes and press releases, etc. to me by email or mail to 214 Conewood Avenue, Reisterstown, Maryland 21136. Do not send information to Facebook, I will not get it. UNTIL THE NEXT TIME, I'M MUSICALLY YOURS.