Prince's last days: Health scares, thrilling shows, purple pianos
Prince kept his private life private, no small feat in the age of social media
Emanuella Grinberg | 4/22/2016, 8 a.m.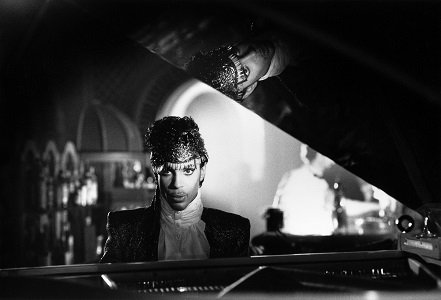 At the height of his stardom, Prince was ubiquitous, a marquee star who sold out stadiums, stole the silver screen and slayed fans with his bare-chested sass and sexuality.
Then a dispute with his record company changed his worldview and he retreated from the public eye.
READ MORE: Prince dead at 57
Save for the occasional awards show, benefit or tour, Prince kept his private life private -- no small feat in the age of social media.
As he fought to protect his brand in an industry known for its formulaic approach, he maintained a tight grip on his music, restricting it from YouTube and streaming services, and prohibiting any photos or videos from being taken at his shows.
All of which made his death Thursday that much more shocking. A look at the last few days of his life provides some clues in hindsight that all was not well, but it's safe to assume that if Prince knew death was close, he did not want us to know.
April 7: Atlanta shows postponed
Fans were lined up outside Atlanta's Fox Theatre when the news broke: Prince had to postpone two back-to-back shows scheduled that evening.
They were nearly inconsolable -- not just because of the postponement, but the reason given by the venue: "the entertainer is battling the flu."
Fans worried that a bigger health problem could be afoot; many expressed their anxiety in meme form.
April 14: The show goes on
A week later, the Purple One redeemed himself when he returned to the Fox to perform two concerts with 80-minute sets. It was short for Prince, but fans basked in his aura as lavender smoke filled the stage.
The backdrop swirled with kaleidoscopic graphics and pop-art images of the artist. As usual, Prince requested a no-cameras policy during the action; but images surfaced after his death showing that many people had trouble adhering to it.
As his royal silhouette appeared to kick off the 7 p.m. show, the crowd's shrieks rivaled Darling Nikki's.
Wearing Summer of Love-inspired bell bottoms, carrying a cane (he'd long suffered from a bad hip) and crowned by an Afro, he paused at the front of the stage to accept the adulation, according to accounts of the concert.
Taking his seat at his purple piano, he offered a melodic apology for the missed date, then roared into "Little Red Corvette," which segued to a playful rendition of Vince Guaraldi's "Linus and Lucy."
The medley was emblematic of Prince's playful ingenuity.
Despite reports that he was recovering from the flu, illness was undetectable in his full-throated versions of "The Beautiful Ones" and "Nothing Compares 2 U."
"Prince played the audience like a second instrument, bringing us to our feet for 'I Could Never Take the Place of Your Man' and virtually to our knees with his mournful take on Joni Mitchell's 'A Case of You,'" CNN's Melonyce McAfee said.
A second encore included an R&B-tinged version of David Bowie's "Heroes."