Catherine Pugh wins Baltimore mayoral democratic primary
4/27/2016, 10:26 a.m.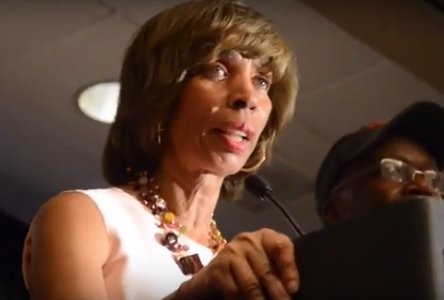 BALTIMORE — State Senator Catherine Pugh defeated former mayor Sheila Dixon in Tuesday's democratic primary for mayor.
The race between the two front runners was relatively close, with Pugh pulling in 37 percent of voters and Dixon getting 34 percent of the vote. Democratic candidate Elizabeth Embry came in third with just 13 percent of the vote.
At a victory celebration Tuesday night, Pugh said, "We've done some great things in our neighborhoods and communities, but I'm telling you together we're going to build great neighborhoods throughout this city."