Hillary Clinton looks to build African American base with top staffers
Stacy M. Brown | 8/2/2016, noon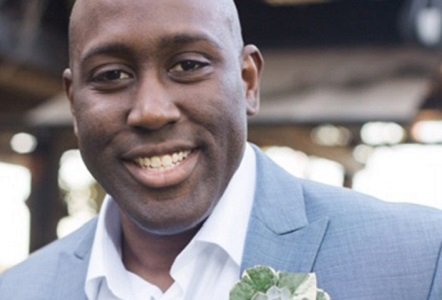 (NNPA) — As the presidential candidates sprint towards the November 8 election, the Clinton campaign has turned to seasoned, Black political strategists to boost voter turnout in the African American community.
Last month, the Clinton campaign hired Nadia Garnett to lead strategic efforts as the African-American Vote Director.
"We have a theory," Garnett said. "You have to meet people where they are. Where they eat, where they play and pray. We want to make sure that the African-American community understands the secretary's commitment and I don't think people fully understand her story."
Garnett has displayed her skills in ways that few have. In addition to serving as national political director for the Center for Community Change, Garnett was also special advisor in the Office of Presidential Personnel at The White House.
She also served as eastern state director for The Atlas Project, a political research and data firm that works with electoral and issue advocacy campaigns. There, she coordinated campaign staffers, political consultants, and state experts regarding their role in developing, managing and executing campaign plans in presidential election years, according to her bio.
NBC BLK reported that Tamia Booker will serve as the director of African-American outreach and Zina Pierre will work with pastors and Black churches as the campaign's African-American faith director. The Clinton campaign tapped Joel Payne to be the director of African-American paid media and LaDavia Drane is the campaign's deputy director of congressional affairs.
Marlon Marshall, who serves as director of state campaigns and political engagement for Clinton, is as seasoned as any individual in any political camp.
"I've been blessed to be a part of this and I'm proud of our team," said Marshall, 36. "Thirty-seven percent of our team out there in the states are people of color. We work hard to hire people who look like us."
The St. Louis-born resident possesses a broad portfolio that includes helping the campaigns of John Kerry and now presumptive Democratic presidential nominee Hillary Rodham Clinton.
Marshall's colleague, Garnett is also far from a political novice.
Garnett has worked with pollster Cornell Belcher at his Washington, D.C.-based Brilliant Corners and Garnett once served as a field director for the Democratic Congressional Campaign Committee's Independent Expenditure.
Together, the new hires could be viewed as the face of the Clinton campaign in the Black community. But, they also do much more in trying to help the former First Lady and Secretary of State become the nation's first woman president.
They are Clinton's eyes and ears and they lead her efforts to make sure her message is known in every state, including where the assumption is that the GOP will ultimately carry that particular territory.
As Kerry's southern political director, Garnett also helped to establish and strengthen political relationships with Democratic National Committee members, Congress, state and local elected officials and grassroots activists in Arkansas, Florida, Louisiana and Virginia.
Once a key White House aide, Marshall has remained the highest-ranking African-American staffer on any presidential campaign. He organized for John Kerry in 2004, joined Clinton's campaign in 2007, and then worked on both of Barack Obama's campaigns.