Hillary Clinton looks to build African American base with top staffers
Stacy M. Brown | 8/2/2016, noon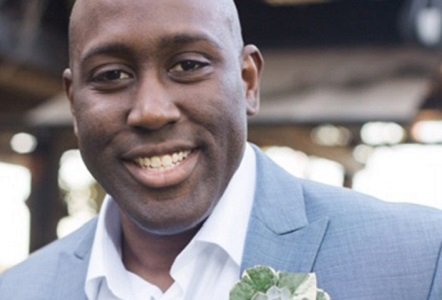 continued — The St. Louis native also served as the national field director for the Democratic Congressional Campaign Committee – the first Black person to hold that role.
Marshall joined the White House staff in September 2013.
In a Nov. 2015 CNN profile, several Clinton aides credited Marshall with helping to create a diverse campaign team at the state and upper staff level.
Plugged in staffers have helped Marshall to make sure the campaign is tuned in with what people are talking about.
When, for instance, video surfaced of a Black high school student getting yanked from her chair by a school resource officer in South Carolina, a digital staffer flagged the incident and Marshall coordinated the campaign response.
One of his most important tasks is helping the Clinton campaign navigate a cultural and political terrain that includes a new civil rights movement, viral racial incidents and the waning tenure of the nation's first Black president.
"I do feel that our message is getting across, especially given that a first-time candidate like [presumptive GOP presidential nominee] Donald Trump is getting so much media attention," Marshall said. "Trump is temperamentally unfit and he's divisive. Trump is out for himself and he's not who Americans want as president of the United States."
Both Marshall and Garnett said Clinton believes in developing and maintaining a strong economy for all Americans and working with U.S. allies.
When noting Trump's slogan of "Making America Great Again," Marshall said it's just talk.
"Secretary Clinton believes in working together," he said. "Trump has catchphrases, but he's unfit and he will not succeed."
Marshall continued: "She's fighting to bring back jobs and what's also important to her, obviously with the horrible things that have with the [police shootings], there's a huge need for criminal justice reform."
In part, Clinton wants resources for training police officers. She also has a global view of the future and what needs to be done, he said.
"One reason I'm excited about her is that she gets it," Marshall said.
It's also important to recognize that Clinton has previously been elected to office and knows the ins-and-outs of politics and the needs of American citizens, Garnett said.
Garnett added: "You don't need someone who doesn't understand these things."