Why are black Democrats more popular in the GOP than black Republicans
Raynard Jackson | 8/25/2016, 4 p.m.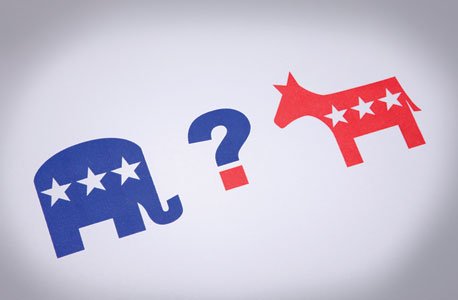 (NNPA) — If Black Republicans ever want to be taken seriously by the Black community, they have to stop accepting the silly ultimatum being offered by the Republican Party. Some in the party think Blacks have to choose between their community and the GOP. The proper thing to do is to be both Black and Republican. This isn't an 'either-or' scenario; Black Republicans must represent their community and the GOP at the same time.
Some Black Republicans that appear on television must be so starved for money that they are willing to sell their souls for 30 pieces of silver. You can always make more money, but you can't make more integrity.
Republicans obsessive love affair with hiring Black Democrats continues to come back to bite them in the butt. Back in February, ordained minister and reality TV villain Omarosa Manigault appeared on a segment on Fox News to bolster support for Republican presidential nominee Donald Trump. The former Clinton aide spent more time name-calling and obsessing over another guest's cleavage than giving strong reasons why the Black community should vote for Trump.
Omarosa should have been barred from anything to do with the Trump campaign after this embarrassing interview. How can Blacks take this campaign seriously with surrogates like this?
Some will accuse me of taking one bad interview and going off the deep end. Oh really? Check out Roland Martin's interview with Ashley Bell, a newly hired Black staffer at the RNC. The train wreck starts at 10:10. I cringed while watching this interview. This is what happens when you hire inexperienced people who make you feel comfortable, versus someone who is a bonified professional.
Need more proof? Okay. My good friend, former Congressman Jack Kingston from Georgia is also a Trump surrogate. Kingston is White. This interview is bordering on insanity and racism. I know Jack very well and he is neither, but when you speak of things which you have no knowledge of, like the Black community, this is what you get.
I have provided media training to some of the biggest names in business, politics, entertainment, and sports and have offered to do the same for the Republican Party, but of course, to no avail.
Some racially-tinged jokes and campaign antics that are funny to White folks are simply not funny to Blacks, and Diamond and Silk are prime examples. Diamond and Silk are two Black women, who are Internet sensations from North Carolina. They also support Trump. So, in usual Republican fashion, they have become "the flavor of the month." They are Democrats and are now being flown across the country and being paid to "entertain" mostly White audiences.
Memo to White folks: "Blacks don't think this is funny." Diamond and Silk give us flashbacks of the minstrel shows of old.
Most Black Republicans complain in private, but don't have the guts to complain publically. These are the Blacks that this party hires and promotes. You can't complain about your opponent's behavior and remain silent when one of your own behaves in a similar manner.