Why are black Democrats more popular in the GOP than black Republicans
Raynard Jackson | 8/25/2016, 4 p.m.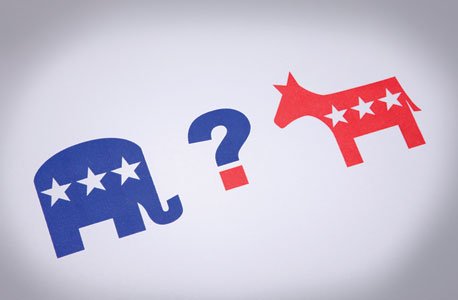 continued — The only Black involved in the election cycle with any professionalism and credibility is Katrina Pierson, Trumps national spokesperson. The rest do not even meet the minimum requirement to be in the role they occupy. They provide nothing more than race insurance for the party ("We hired a few Blacks, therefore we can't be racist.").
None of them possess any institutional memory or knowledge of the Republican Party. None of these Blacks would be deemed qualified for similar positions in the private sector.
But these Blacks are simply a reflection of the organizations that hire them. The Republican Party has shown absolutely no interest in engaging with the Black community. As a matter of fact, I find it quite offensive that Trump would give remarkably strong speeches laying out a rationale for Blacks to vote for him, but doesn't think enough of Blacks to show up in our community.
What Trump is doing is equivalent to a male going before a group of all males to deliver a speech about women's issues. But Black Republicans are so politically bruised and battered that they are simply thrilled that Trump invokes the Black community's name, regardless of the offensive manner in which it is done.
As long as the party continues to hire Blacks who think we "need" groups like the NAACP or the National Urban League to validate our existence as Black Republicans, we will continue to lose the Black vote.
Republican candidates and leaders need not speak before these groups to "prove" that they are not racist. They simply need to speak before Black Republican groups to prove that we are valued and a welcomed member of the party.
The bar has been set so low relative to engagement with the Black community that far too often Black Republicans heap praise on Republicans simply for "showing up" or "mentioning us as a group by name." I find this bigotry of low expectations thoroughly repulsive and it is the fault of Black Republicans for accepting this treatment.
As I am fond of saying, "the best way to get attention in the Republican Party as a Black is to be a Black Democrat."
Raynard Jackson is founder and chairman of Black Americans for a Better Future (BAFBF), a federally registered 527 Super PAC established to get more Blacks involved in the Republican Party. BAFBF focuses on the Black entrepreneur. For more information about BAFBF, visit www.bafbf.org. You can follow Raynard on Twitter @Raynard1223.
PHOTO CAPTION: Raynard Jackson says that the bar has been set so low relative to engagement with the Black community that far too often Black Republicans heap praise on Republicans simply for "showing up" or "mentioning us as a group by name."
SEO KEYWORDS: Raynard Jackson, NNPA Newswire Columnist, Black Republicans, the Black vote, GOP, Ashley Bell, Omarosa Manigault, op-ed, commentary, 2016 presidential election