Meet the five grand opening sponsors of the African-American History Museum
Stacy M. Brown | 8/30/2016, 9 a.m.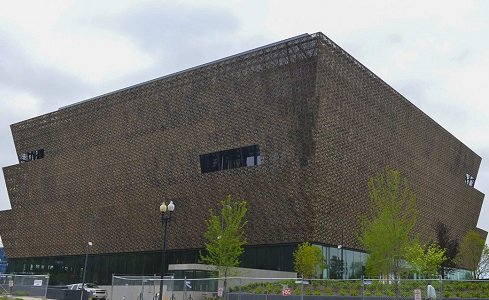 (NNPA) — Bank of America, Kaiser Permanente, Prudential Financial Inc., Target and Toyota have each provided $2 million in sponsorships to support the grand opening and inaugural events for the Smithsonian's National Museum of African American History and Culture.
Each company is a founding donor of the museum and their sponsorship not only includes support for the grand opening, but officials said it would also provide assistance for other needs that the museum may encounter.
"These corporations have been longstanding, essential partners in the campaign to build this museum," Lonnie G. Bunch III, the founding director of the museum, said in a statement.
"Now, their support as sponsors will enable the museum to host a public celebration that reflects the historic significance of this event: the opening of the first national museum dedicated to the African American experience," Bunch said.
Bank of America's $2 million sponsorship is far from the company's only gift to the museum. Previously, the bank announced the donation of historic images from its corporate art collection to the museum that featured 61 black-and-white photographs by Jeanne Moutoussamy-Ashe that also includes Daufuskie Island, a unique national landmark off the South Carolina coast inhabited by a community whose distinctive language and culture is strongly influenced by its African heritage.
In addition to the portfolio of images, Bank of America contributed $1 million to the museum's capital campaign after making a $1 million grant during the early stages of the museum's establishment.
The original gift supported construction and the museum's "Save Our African American Treasures," a traveling program that teaches people to identify and care for the historically significant items they own, according to a press release.
"The National Museum of African American History and Culture will bring to life an essential part of America's heritage," said Brian Moynihan, the CEO of Bank of America. "We're proud to contribute to that heritage so that others can experience the inspiration of this culture."
Moynihan, who also serves as a member of the museum's council, said that the bank is committed to creating awareness and support for the museum and is not only proud to help preserve and honor African-American history and culture, but is also proud to be a founding member and grand opening sponsor.
Angie Thompson, a spokeswoman for the Minneapolis-based Target, said the company is proud to have supported the museum since its inception and through the grand opening.
"We are a founding donor of the museum and we're thrilled to be a grand opening sponsor of the museum," Thompson said. "In addition, Brian Cornell, Target's chief executive officer, serves on the advisory board of the museum and we've participated in the museum's advisory council since 2010."
Thompson continued: "At Target, inclusivity is one of our core beliefs and we are committed to helping foster diversity among our teams and communities. As part of this commitment, we are honored to support the mission of the museum to tell the story of African-American history and culture, as a lens for understanding what it means to be American."