Despite progress, colorectal cancer claims thousands of black lives
Dr. Patricia Maryland | 12/2/2016, 6 a.m.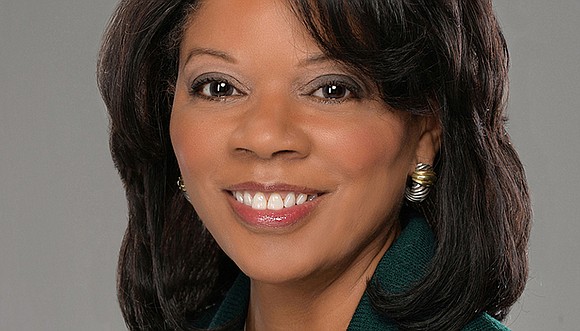 BALTIMORE (NNPA) — Few diseases cause as much pain and suffering as cancer. While survivors, activists, policymakers and healthcare professionals have been successful in raising awareness for some types of cancer, others are not as high profile. Among them: colorectal cancer, the second leading cause of cancer-related deaths among men and women combined in the U.S. Even less widely known is the fact that African-Americans have the highest incidence and mortality rates for colorectal cancer.
The disparities are impossible to ignore. African-Americans are about 25 percent more likely than whites to be diagnosed with this form of cancer, and about 50 percent more likely to die from it. This is particularly troubling when considering that, in many cases, colorectal cancer can be prevented and is highly treatable, if it's detected early, according to the American Cancer Society.
While we're still working to understand why African-Americans are more susceptible to this type of cancer, one of the causes of the disparity in mortality is that minorities lag behind in screening for colorectal cancer. Researchers at
the University of Texas have shown that African-Americans are less likely than white patients to receive a colonoscopy— the most common form of colorectal cancer screening— even when controlling for health insurance coverage and access to quality healthcare providers.
Both patients and providers bear some responsibility for the lower rates of colorectal cancer screening among African-Americans. On the patient side, African-Americans may not know that they are at a heightened risk of experiencing colorectal cancer earlier than other groups. In the African-American community, the share of colorectal cancer cases that occur before the generally recommended screening age of 50 is almost twice as high as among whites. That's why experts advise African-Americans to begin screening at age 45, five years earlier than other demographics.
However, encouraging early and proactive screening is complicated. The invasiveness of the procedure, coupled with fears of pain, often causes African-American patients to rule it out as a preventive measure. What's more, a lack of access to a physician they trust leads many members of the African-American community to delay this important procedure until it's too late.
In addition, healthcare providers sometimes contribute to the low colorectal cancer screening rates among African-Americans. A recommendation from a physician has been shown to increase the likelihood that a patient will get a colonoscopy, but according to the American College of Gastroenterology, African-Americans are roughly one-third less likely than whites to get such a recommendation.
These racial and ethnic disparities illustrate the need for a patient-centered, culturally competent approach to healthcare. As with many diseases, a broad range of factors determine a person's risk of developing colorectal cancer.
Genetics, family history, personal medical history, diet, weight and physical activity all can have an impact.
That's why healthcare providers must treat each patient in a way that takes into account all of the influences on their health. This includes their race and ethnicity, which in the case of colorectal cancer is a critical factor in determining whether a physician should recommend a colonoscopy, when a patient's screening should start and concerns a doctor should address about the procedure.