Second Chance changing lives in Baltimore area
12/9/2016, 6 a.m.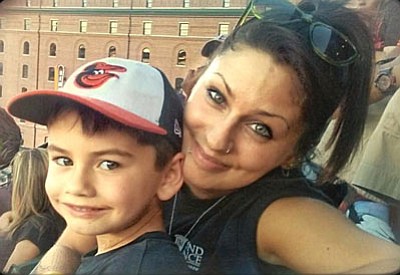 BALTIMORE — Employment raises dignity and inspires hope, said Mark Foster, executive director of Second Chance, a Baltimore nonprofit that provides individuals, materials and the environment with a second chance by deconstructing buildings and homes, salvaging usable materials and making them available to the public.
"Dignity and hope support better decision making, which benefits individuals and communities," said Foster, whose organization provides job training and workforce development for those with employment obstacles in the region.
At the core of the mission of Second Chance is a commitment to employing the unemployed, underemployed and others who face barriers to employment.
Training is part of the process, but officials say it's only a means to an end. Second Chance is primarily dedicated to creating living wage, green-collar jobs and to train people to succeed in them.
"Over 200 individuals have participated in our workforce development programs in 2016. Others who benefit are their families and communities," said Pete Theodore, the organization's communications manager.
"Since our inception (in 2003), Second Chance has hired the people it trains. By offering both training opportunities and jobs in a growing industry of the new green economy, the Second Chance model provides a powerful pathway to sustainable careers for Baltimore citizens facing the most difficult employment challenges," Theodore said. "The impact this has on the lives of our workforce, their families, and the greater community is undeniable."
Last year, Second Chance provided employment and training to 180 adults with multiple barriers to employment, including chronic unemployment, criminal records, poverty and educational deficits. The organization hosted 12 teenage participants in Baltimore City's YouthWorks summer jobs program.
Theodore noted that training and employing individuals who have emerged from incarceration and other challenges enables them to support themselves and their families, reduces the likelihood of recidivism, and provides them with an on-ramp to continued employment.
Working at Second Chance has been a milestone in Jess. Her last name has been withheld here for privacy reasons.
Growing up Jess says she never learned the basic life skills. She started smoking marijuana at 13. By age 20, her habit escalated to "a chaotic circus mess" of addiction and petty crime, culminating in an 18-month jail sentence.
Jess' participation in an intensive program of peer support and professional therapy enabled her to turn her life around. But her big break came when she successfully applied to Marian House, a healing and supportive residential community and one of Second Chance's recruitment partners.
"This is the longest job I've had clean and I love it," she said. "It feels great and everybody here understands people in recovery or where they've been."
In July, the organization graduated its tenth Deconstruction Training Program class, where participants were recruited through the Baltimore Mayor's Office of Employment Development, a program that provides approximately 50 percent of the funding for the program.
Most trainees received offers of full-time employment from Second Chance after completing the program, Theodore said.
Since launching a new partnership with the Living Classroom Foundation in 2015, four groups of their clients— 25 men seeking to rebuild their lives after incarceration— received six weeks of classroom training, certifications and on-the-job training in deconstruction at Second Chance.

"For a decade now, Second Chance Inc. in Baltimore has been committed to providing green-collar job training to those who have previously faced barriers to employment," Theodore said. "While developing a skilled workforce, who can un-build structures, we divert an enormous amount of demolition debris from the waste stream, provide significant tax advantages to our home and product donors, and preserve our region's rich architectural history."
"People can donate money, houses for us to deconstruct, gently used furnishings and materials, and their time by volunteering," Theodore pointed out, adding that donated items can be dropped off seven days a week from 9 a.m. to 5 p.m. and Second Chance does have trucks available to make pickups of donations.
Among the organizations that have supported Second Chance are Associated Black Charities; Catholic Community Foundation of Baltimore; Buxmont Unitarian Church; Chesapeake Bay Trust; Mayor's Office of Employment Development; Roberts Enterprise Development Fund; The K Foundation; and Chesapeake Employers Insurance Company.
"We've changed lives," Theodore said. "That's what it all boils down to."
For more information or to make a donation, visit www.secondchanceinc.org.