Women who won this week
Lisa Respers France | 12/13/2016, 6 a.m.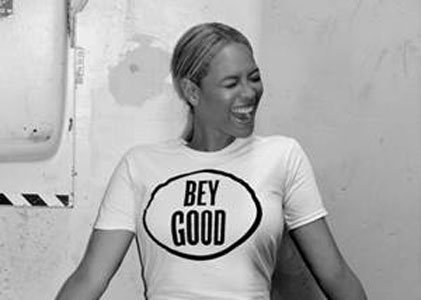 (CNN) — One thing 2016 did not lack was conversation about women.
From discussions about pay equity (still not happening) to Hillary Clinton's historic presidential nomination, the year was kind of mixed and messy in terms of progress for half of the human species.
At a time when some women may have gotten the message their ideas and contributions are not valued; that harassment and twitter trolling are the price you may pay for talent or speaking your truth, it's easy to feel discouraged.
But this week, some pretty damn fabulous women had some thoughts on that.
Ladies night? How about "Women's Week."
Tina Fey healing with laughter
While receiving The Hollywood Reporter's Sherry Lansing Award on Wednesday, Fey managed to make us laugh about a subject not a lot of folks are finding funny these days: the recent presidential election.
"I think the real reason that Hillary lost -- and it's the thing that people are afraid to talk about: not enough celebrity music videos urging people to vote," she said. "I just think if there had been, like, one more funny rap, or like, another Hamilton parody, or something. Just like a little more hustle from Liz Banks, and we could of taken Michigan."
Fey also talked about power in Hollywood and what that really looks like for women.
"And maybe even more important than getting a 'yes,' I think power is having the freedom to say 'no' to something you don't want to do," she said. "Whether it's writing a pilot for a bad actor, or the butter scene in Last Tango in Paris, or telling Roger Ailes to put his hamburger meat back in the freezer, feeling like you can say no without any negative repercussions is an important kind of power."
With her history of hits like "30 Rock" and "Unbreakable Kimmy Schmidt," Fey has plenty of power these days and she's planning on using it.
"My goal is to be like Beyoncé and never do interviews anymore," Fey joked.
Beyonce at the Grammys
Speaking of Beyoncé, the Grammy nominations were announced this week and the singer scored the most this year with nine.
That brings her career total to 62 nominations -- continuing the "Formation" singer's standing as the most nominated female artist ever.
With 20 past wins, Beyoncé is poised to potentially make history if she racks up enough trophies to surpass Alison Krauss, who with 27 Grammys holds the title of the female artist with the most wins.
One of Beyoncé's strongest competitors this year is Adele.
The pair are both nominated for the "big 3": record of the year, song of the year and album of the year.
Sisters are doing it for themselves.
Lady Gaga's message of courage
She may be one of the biggest stars on the planet, but Lady Gaga has faced struggles on her rise to fame.
This week, she shared a painful secret with a group at Harlem's Ali Forney Center for Homeless LGBT youth.