HBCU Weekend Round-up
Courtesy of Courtesy MEAC Media Relations, SWAC- SWAC.org | 12/14/2016, 6 a.m.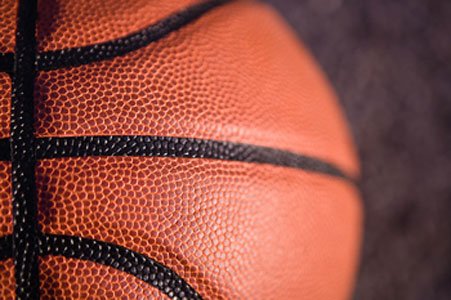 BALTIMORE — Savannah State 93, Oregon State 90
Courtesy MEAC Media Relations
Sun, December 11, 2016
CORVALLIS, Ore. - Savannah State snapped a five-game losing streak with a 93-90 overtime win against Oregon State, in a game played at Gill Coliseum, before a crowd of 4,268.
Southern 86, Ecclesia 50 | BOX SCORE
GRAMBLING, La. - Shawn Prudhomme scored 17 points on 6-for-11 shooting to lead Southern to an 86-50 win over Ecclesia College on Sunday.
The Royals were feisty early on, drawing the first points and holding the lead twice over the first six minutes. The Jaguars turned it in their favor for good following a 6-0 spurt capped by Sam's jumper that made it 13-9 with 12:04 left in the opening half. From there, Southern steadily pulled away as it snapped a two-game slide.
Jared Sam added 14 points to go with 11 rebounds for Southern (4-5), Trelun Banks had 11 points while dishing out 11 assists and JaMarcus Weatherspoon also finished with 11 points. The Jaguars hit 36 of 70 from the field for 51.4 percent shooting.
Women's Basketball Recap: December 11
Courtesy MEAC Media Relations
Sun, December 11, 2016
Sunday's MEAC Women's Basketball Results
Purdue 61, North Carolina Central 27
New Jersey Institute of Technology 57, Delaware State 43
Auburn 75, Savannah State 46
Morehead State 53, Florida A&M 48
Florida 67, North Carolina A&T State 38
Purdue 61, North Carolina Central 27 | Box Score
WEST LAFAYETTE, Ind. — Senior Morgan Jones and sophomore Rodneysha Martin were North Carolina Central University's top scorers with seven points apiece in a 61-27 women's basketball road loss at Purdue University on Sunday afternoon.
Jones and Martin accounted for six of NCCU's 12 made field goals as the Lady Eagles scored a season-low 27 points. Senior guard Chantal Thomas contributed four points, four rebounds, four assists and one steals. Sophomore guard Dominique Adams chipped in five rebounds and two steals.
Full Recap

New Jersey Institute of Technology 57, Delaware State 43 | Box Score
DOVER, Del. — The Delaware State women's basketball team continued with recent shooting woes today, resulting in a 57-43 loss to NJIT in Memorial Hall.
NaJai Pollard was the only Delaware State player to score in double figures with 15 points on 6-of-10 shooting. She also led all players with 10 rebounds to record her fifth double-double of the season and 13th in 36 collegiate games.In addition, Pollard tied her career-high with five blocks in the contest.Mikah Aldridge and Aaliyah Davis added seven points each for the Lady Hornets
Full Recap
Auburn 75, Savannah State 46 | Box Score
AUBURN, Ala. — Savannah State University women's basketball team (2-7) fell to Auburn University (7-2) 75-46 Sunday in Auburn Arena.
Senior guard Rhianna Warren led SSU with nine points on 3-for-4 shooting from the 3-point line, while graduate student Lauren "Gaby" Moss and senior center Tiyonda Davis each added seven points. Davis also added eight rebounds and two blocks, giving her 222 career blocks, two shy of setting the school record in the Division I era.