The Votes Are In: The Solutions Summit Action Plan is Here
Courtesy of OSI | 12/14/2016, 6 a.m.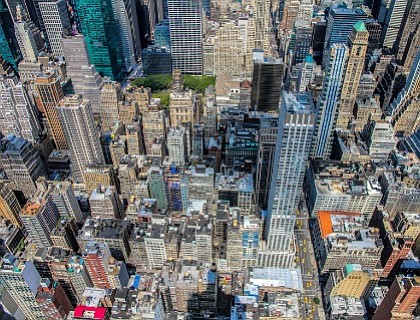 BALTIMORE — On Saturday, more than 700 people came to Baltimore's War Memorial Building to listen, talk, debate, and vote on a policy plan for Baltimore's new mayor and City Council as part of OSI's Solutions Summit. The Baltimore Sun ran a recap of the event in its Sunday edition and the event is available to watch in full at the Solutions Summit website.
"At OSI, we've always recognized that, to make real change that sticks, we can't work exclusively from the outside," Diana Morris, director of OSI-Baltimore, said in her opening remarks. "Communities need to speak directly to leaders, to tell them what they believe, what they need, and what they want. As citizens and residents of Baltimore, our responsibility does not end on Election Day."
In her own address at the Summit, Mayor Catherine Pugh welcomed the input, but said that community involvement must go beyond suggestions. "As your mayor, I will listen, I will hear you," she said. "Ideas are important, suggestions can be great, collaboration is even greater."
The 16-point Solutions Summit Action Plan, listed below, is the result of a months-long process that culminated in Saturday's Summit. It is broken into sections for behavioral health, criminal and juvenile justice, jobs, and racial equity.
In terms of next steps from Open Society Institute-Baltimore:
OSI will deliver this community-driven action plan to the mayor and City Council, and share it broadly with the community
OSI will issue reports in 6, 12, and 18 months to monitor progress on these action items
OSI will look to convene stakeholders, foundations, nonprofits and others to see where there are opportunities for us collectively or as individual groups to support the mayor and City Council in pursuing these action items.
Solutions Summit Action Plan
Behavioral Health
1) Conduct a full landscape scan of treatment and service providers throughout the city, including eligibility requirements, insurance types accepted, levels of care, services available, and number of people served annually. Include in this landscape scan service gaps by provider type, level of care, and geography. Publish this inventory in print and online, and create a mechanism to ensure that information in the inventory is verified and updated regularly. Ideally, create an online platform with live, continuously updated data on available treatment slots and program capacity.
2) Create a funding model that uses discretionary funds to support case management and peer recovery specialist services in order to provide wraparound and care coordination services to meet consumers' needs.
3) Coordinate and launch a communications and public awareness campaign aimed at normalizing substance use disorders, changing public perception of people dealing with addiction to reduce stigma, and educating the public about treatment and recovery options.
4) Advocate for fair, non-discriminatory zoning standards that permit outpatient and residential programs to locate in communities under the same standards as other medical services.
5) Develop a training program to educate both new and veteran physicians and other front-line medical professionals on substance use disorders, their treatment options, and prescribing guidelines to reduce stigma against people dealing with addiction and the overutilization of addictive pain medications. Explore possibilities of requiring such training for city physicians and other practitioners as part of their continuing education and incorporating it into medical school curricula.