Common explains why movies like 'Moonlight' are more important than ever
Sandra Gonzalez | 12/15/2016, 9:12 a.m.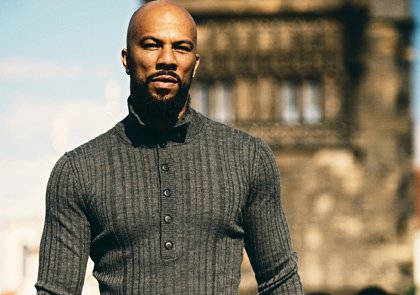 (CNN) — Recording artist, actor and producer Common was pumped to see his friend Mahershala Ali score a SAG Award nomination for his role in "Moonlight" Wednesday morning.
Upon hearing his friend's name read by fellow nominations announcer Sophia Bush, Common gave a thumbs up and an enthusiastic, "Yes!"
"Moonlight" is a quiet, coming-of-age drama from director Barry Jenkins that follows the story of a man in three different -- but important -- chapters of his life.
The movie the kind of story Common said he's happy to see get awards attention.
"Moonlight" scored three SAG Award nominations, six Golden Globe nominations, and was recently named Best Picture by the L.A Film Critics group. It's also poised to be a major Oscar contender.
"When you look at 'Moonlight,' you just see a human being who's trying to find himself in the world. It's not a preachy thing," he said. "You just [have] compassion for what that is."
As many in the country struggle with feelings of division, Common said films like "Moonlight" are more important than ever.
"[Activist and singer] Paul Robeson said that artists are the gatekeepers of the truth, and right now, a lot of people in our country are looking for answers," Common said after the nominations announcement.
Ali, who also appeared in the nominated "Hidden Figures," said in a statement to CNN that he was "truly grateful" for the recognition.
"Hidden Figures" tells the story of three black female NASA employees who were integral to the country's efforts to win the space race. Ali plays the love interest of Taraji P. Henson's character.
"I sincerely appreciate the supporting actor nomination, especially coming from a body of my peers, but I'm most proud to have found myself in two films, 'Moonlight' and 'Hidden Figures,' being recognized for their ensemble work," Ali said.
Common has seen the call-to-action power art can have first hand this year. He wrote "Letter to the Free," a song featured in Ava DuVernay's Netflix documentary about the history of mass incarceration, "The 13th."
"The way Ava told the story empowers you to be awakened and say, 'I want to do something,'" he said. "We created music to try to do that same thing --- create that emotion to activate that light in ourselves."
Common said he always looks to be a part of projects that "move people" and tell "real stories."
In addition to his work on "The 13th," Common also executive produced the Epix docuseries "America Divided."
"We as storytellers, hold a real big key to making this world better," he said. "As we know, politicians, some are not going to be sincere [and] some of these policies we want changed, it's going to take time. But if we pick up the camera and pick up the pen and do what we're supposed to do, we'll be helping the world."
Common will next start work on "John Wick: Chapter 2," and he plans to attend Sundance as part of Netflix's hazing drama "Burning Sands," for which he's doing the music.
The SAG Awards will be broadcast live simultaneously on TNT and TBS on January 29.