NFL's Cardinals, Ravens, Browns to make London debuts in 2017
Jill Martin | 12/15/2016, 6 a.m.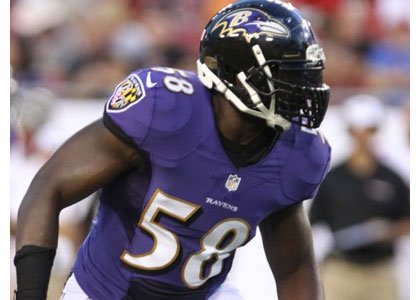 (CNN) — Three NFL teams -- the Arizona Cardinals, Baltimore Ravens and Cleveland Browns -- will make their London debuts with games in the UK in 2017, the league announced Tuesday.
Next year, the NFL will have four regular-season games in London for the International Series, which will be the first time the league has had that many in one season.
The NFL says it has a fan base in the UK of more than 13 million people, including close to "four million avid fans."
The schedule will have games in Weeks 3 and 4 at Wembley Stadium and Weeks 7 and 8 at Twickenham Stadium.
The game times and dates will be announced when the full 2017 NFL schedule is revealed later next year.
The first-time Ravens will face a London regular, the Jacksonville Jaguars, either in Week 3, which is September 24, or Week 4 (October 1) at Wembley.
This will be the fifth consecutive season the Jaguars will play a home game in London. On October 15, 2015, Jaguars owner Shad Khan, who also owns English soccer club Fulham, announced that his team is committed to playing one game at Wembley through 2020.
The other game at Wembley on the alternative date will be the New Orleans Saints facing the Miami Dolphins. This will be the fourth London appearance for the Dolphins, while it will be the second for the Saints.
At Twickenham, the Minnesota Vikings, making their second trip to London, will face the Browns. The Cardinals will take on the Los Angeles Rams, who will be in London for a third time. The games will be Weeks 7 and 8 -- October 22 and 29, respectively.
While it will be the Cardinals' regular-season debut across the pond, it won't be their first game in England. The team played a preseason game at Wembley in 1983 against the Vikings. It was the NFL's first game in England.
The home teams for the London games will be the Jaguars, Dolphins, Browns and Rams.
A total of 17 regular-season games have been played in London, dating back to 2007.