Volunteer barbers give free haircuts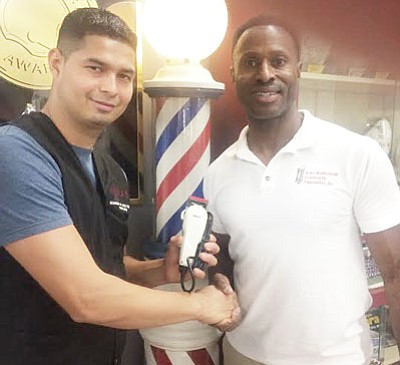 BALTIMORE — Robert Cradle, founder of Rob's Barbershop Community Foundation (RBCF), knows that a neat and clean appearance an give job seekers, children, students and homeless individuals who are getting back on their feet an extra confidence and image boost.
Through RBCF, a total of 23 projects have been completed to make grooming accessible to people in need of free service. For example, in late August, RBCF installed an on-site barber/beauty shop within Family Recovery Program, Inc.'s new transitional housing facility serving families in Baltimore.
With the help of the Wahl Clipper Corporation— an international industry leader in the manufacture of consumer personal care appliances and products for the professional beauty and barber salon trade— Cradle is taking an innovative step to spread help to additional individuals within the demographic he assists.
Wahl Clipper Corporation has teamed up with RBCF to launch a new project called "Clippers for a Cause." The program will encourage current barber and beauty school students or recent graduates of these schools, to volunteer their time to provide no-charge haircuts to people who lack access to regular personal care products and grooming services. Prospective volunteers who would like to apply to receive a free pair of Wahl tapering clippers may access a brief online request form via RBCF's website, www.therbcf.com.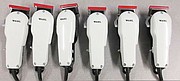 "This program [Clippers for a Cause] was created for recently graduated barbers and stylists who have trouble affording a new pair of clippers. This gives them the opportunity to perfect their craft, give back to the community, and receive a Wahl tool for their hard work. The program started in October," Aaron Flick, marketing associate for the Professional Division at Wahl Clipper Corporation said. "In order to apply, you must be a recent graduate of barber school (within 12 months), as well as provide a minimum of five haircuts (no-charge) to the local homeless population or college students. Barbers are encouraged to fill out an application and will be carefully selected from Robert Cradle. Awardees are selected in the beginning of every month by Robert."
Flick says that the entire concept originated from Cradle, a master barber and former barbershop owner who created RBCF in 2000. He started RBCF in response to discovering that residents of a local homeless shelter lacked access to affordable grooming products and services.
Cradle further explained that he made a professional connection with Wahl Clipper Corporation, after the company discovered his nonprofit's website online. Initially, some merchandise was donated to him. An additional offer was made to partner on a project that Cradle would oversee. While establishing plans, Cradle suggested that Wahl Clipper Corporation should target barber and beauty school students, because those individuals may not have too much equipment. Cradle also included college students in the targeted demographic served by barbers and stylists who may participate in Clippers for a Cause, because he imagined that college students may cut each other's hair. Like homeless individuals, they too may also lack access to grooming service. Cradle even hopes to his install barber/beauty shops at Historically Black College and Universities (HBCUs) someday.