The Best TV of 2016
Brian Lowry | 12/20/2016, 6 a.m.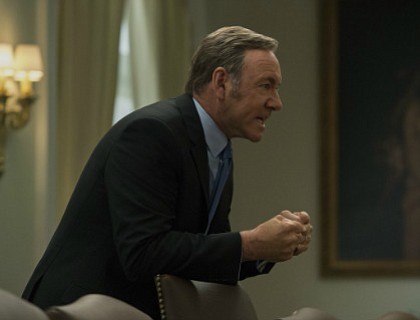 (CNN) — The abundance of quality TV has flummoxed writers of Top 10 lists, resulting in lengthy rosters that go well beyond that arbitrary cutoff, as writers seek to identify all the deserving programs.
While this acknowledgement of the year's best shows comes lumped together in 10 loose categories -- a sneaky way of paying tribute to more than 20 worthy titles -- it's by no means complete. The goal, mainly, was to recognize the breadth and depth of programming across various genres that helped distinguish this year creatively.
It's worth noting some shows didn't make the cut for failing to meet their own previous standards, a la "Mr. Robot," whose disjointed second season fell short of its first.
There was also no room for something like baseball's World Series, which, with the Chicago Cubs' historic seven-game win, yielded enough thrills and drama to make most scriptwriters envious.
Fond farewells
Both "Rectify" and "Downton Abbey" ended their runs on perfectly calibrated notes, offering the kind of thoughtful and heartfelt sendoffs that have eluded many recent dramas. ("The Good Wife," another 2016 graduate, would rank among the disappointments on that score.)
New standouts
Of all the strong new shows introduced, special kudos to "This is Us" -- a family drama made all the more impressive by what an outlier it is on NBC -- and a pair of series about 20-something African-Americans trying to find themselves, FX's "Atlanta" and HBO's "Insecure." There were a lot of good new shows, but these felt especially distinctive.
O.J., times two
The 20th anniversary of the O.J. Simpson murder trial produced two splendid projects, ESPN's multi-part documentary "O.J.: Made in America" and FX's star-studded scripted version, "The People v O.J. Simpson: American Crime Story."
Late-night tackles Trump
Stephen Colbert, Samantha Bee and Seth Meyers all found their grooves in the run-up to the election, providing the kind of acerbic, biting political comedy that made late-night feel much more urgent and relevant than its customary habit of providing a platform for stars to promote upcoming projects.
"The bite in those shows -- as well as the inspired casting of Alec Baldwin as Donald Trump on "Saturday Night Live" -- as they rose to meet the political moment also made ratings leader "The Tonight Show" -- and host Jimmy Fallon, who took some grief for playfully mussing up Donald Trump's hair -- look especially safe and tepid by comparison.
Live musicals, reinvigorated
NBC had already drawn big ratings with musicals, but Fox's "Grease" and NBC's "Hairspray" breathed new life into the form, coming much closer to capturing the energy of a theatrical experience than their predecessors, while still capitalizing on the close-up, best-seat-in-the-house medium of TV.
Crime, for a limited time
Netflix's "Narcos," the second edition of ABC's "American Crime" and HBO's "The Night Of" each delivered absorbing dramas with a beginning, middle and end. And while "Narcos" capped a second season that finished off the first, those 20 episodes essentially played like one long, utterly riveting miniseries.