How much sugar is OK? Paper adds to debate
Jacqueline Howard | 12/20/2016, 6 a.m.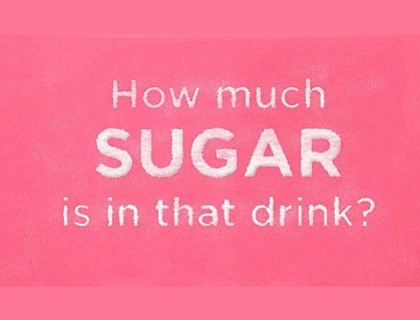 (CNN) — How many spoonfuls of sugar can you have in a day? The World Health Organization advises no more than about 6 teaspoons of added sugar -- less than a can of soda. The same recommendation was made for children in a study published in the journal Circulation in August.
The US government put a limit on sugar for the first time in its 2015 dietary guidelines, recommending that added sugar should make up no more than 10% of your daily calories. For a 2,000-calorie-a-day diet, that would be 12 teaspoons.
Now, a review paper published in the journal Annals of Internal Medicine on Monday suggests that such guidelines might be wrong, saying they are based on low-quality evidence.
Current guidelines on dietary sugar fail to adhere to standards made by the American nongovernmental organization Institute of Medicine in 2011, said Bradley Johnston, a scientist at Toronto's Hospital for Sick Children and an assistant professor in the department of clinical epidemiology and biostatistics at McMaster University in Canada. He was the senior corresponding author of the new paper.
"Although our findings question the specific sugar recommendations from guidelines produced by leading authorities, the findings should not be used to justify high or increased consumption of sugary foods and beverages," Johnston said.
Rather, "results from our review should be used to promote improvement in the development of trustworthy guidelines on sugar intake," he said. For instance, that there has been similar confusion over recommendations for how much water you should drink each day. "Some suggest eight glasses. However, we don't really know. Perhaps it is 12 or six or four."
Yet some experts argue that the new paper's findings themselves should be questioned, especially because the review was funded by the North American branch of the International Life Sciences Institute, a nonprofit organization with ties to Coca-Cola, Hershey's and other food companies.
"In essence, this study suggests that placing limits on 'junk food' is based on 'junk science,' a conclusion favorable to the junk food industry," said Dr. Dean Schillinger, a professor of medicine at the University of California, San Francisco, who wrote an editorial that accompanied the new paper and outlined his concerns.
"Studies are more likely to conclude there is no relationship between sugar consumption and health outcomes when scientists receive financial support from food and beverage companies," he said.
'Guideline recommendations have to do a better job'
For the paper, Johnston and his colleagues reviewed nine separate guidelines on sugar made by health authorities from around the world between 1995 and 2016.
The researchers used two separate methods frequently employed in studies to rate the guidelines for trustworthiness and to assess their quality of evidence.
Using one of the methods, the researchers found that, for otherwise healthy members of the public, the overall quality of evidence to support recommendations made in the guidelines was low to very low.
"In other words, there is a lot of uncertainty around the recommended thresholds, especially for outcomes that are important to the public, (such as) obesity (and) type 2 diabetes," Johnston said.