5 people who impacted their world this year - and what they're up to now
Bethany Hines and Lauren Lee | 12/22/2016, 3:55 p.m.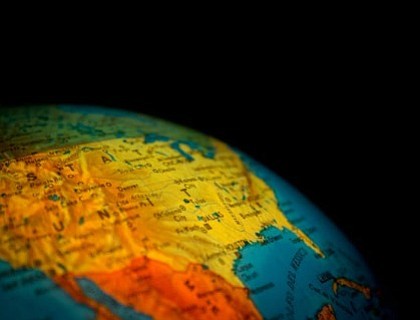 (CNN) — At Impact your World we love to share stories of ordinary people going the extraordinary distance. Here we take a look at the five acts that tugged at our heartstrings the most -- and we revisit the people who made the difference.
This teacher gets an A+
The choice to become a teacher is not something you take lightly. Neither is the decision to become an organ donor.
Jodi Schmidt did both: she donated a kidney to one of her students in May.
Schmidt is a first grade teacher at Oakfield Elementary School in Wisconsin.
Natasha Fuller is a student in her class who suffered from prune belly syndrome, a rare birth defect marked by urinary problems and weak abdominal muscles.
Schmidt didn't know the extent of Fuller's problem until she stumbled upon a desperate Facebook post. The clock was ticking for the 8-year-ol and Fuller's family was pleading for a kidney.
It was then Schmidt decided she needed to help.
"I didn't think anything of it," Schmidt told CNN in September. "Then it totally just hit me, and I told myself I'm going to get tested for it."
Schmidt was a perfect match.
Now, eight months later, Fuller is an active, happy girl attending school full time.
"She has grown incredibly!" Schmidt says. "She is able to participate in all activities, eat foods that she chooses, do sleepovers, etc. She is having a blast."
The teacher's generosity has become a point of family pride.
"My middle boy became good friends with Natasha and talks often about me giving my kidney away to save Natasha's life, and my oldest daughter is so proud of my commitment to help others," Schmidt says.
"They have witnessed firsthand the love of our communities, lending a helping hand, patience during my recovery, and learned that organ donation saves lives."
You're never too young to make a difference
When 7-year-old Ethan Engum and his mother started a GoFundme campaign to help the Green Bay, Wisconsin, Police Department replace a beloved K9, they never thought they'd start a chain reaction.
In less than 24 hours, they raised more than $500 to replace 4-year-old "Cops," a Belgian Malinois who suffered severe health problems and died in August. Within days, the amount grew to $12,000.
Capt. Kevin Warych says the department plans to buy a new K9 early next year. In the meantime, Ethan continues to visit the department's officers and dogs.
"They are my friends," Ethan says.
"We wanted to show him his hard work was paying off," says Warych. "Every time he came to the department, we arranged for him to meet and greet officers and other K9s."
Engum will have the opportunity to name the new K9, but he doesn't yet know what he'll call it.
A service for a smile
When waiter Kasey Simmons paid for an elderly woman's groceries, all he expected in return was a smile. Instead, he got a $500 tip the next day.