How Oprah lost those 40 pounds
Ben Tinker | 12/22/2016, 3:49 p.m.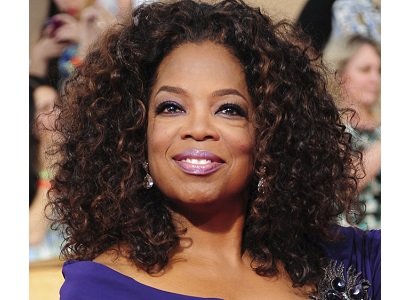 (CNN) — Oprah Winfrey revealed this week that she lost more than 40 pounds, and she did it using one of the most popular weight loss programs out there: Weight Watchers.
In a story first published on People magazine's web site, Oprah said she's still eating the tacos and pasta that she loves, and she doesn't feel deprived following the Weight Watchers system. Earlier, she told People that she's exercising more, striving to take at least 10,000 steps a day.
"Weight Watchers is easier than any other program I've ever been on. It's a lifestyle, a way of eating and a way of living that's so freeing. You never feel like you are on a diet and it works," Oprah, 62, said in a release about a new Weight Watchers' ad campaign.
Weight Watchers works by using a point system for people to track calories. Although it dominated for decades, it recently faced challenges from Nutrisystem and free apps and sites designed to track health and weight loss. The company's chief executive stepped down earlier this year.
Still, the company saw a bump earlier when Oprah purchased a stake in the company -- she's the third largest shareholder in Weight Watchers, and has a stake worth about $77 million -- and as she continued to share her weight loss successes. After the announcement this week of Oprah's weight loss milestone and the company's new ad campaign, Weight Watchers shares jumped 17%.
Although the program has evolved in recent years, there's a reason its point system and group meetings have stuck around.
"It's livable," said Dr. Melina Jampolis, a physician-nutrition specialist, who is not in any way affiliated with Weight Watchers said in 2015. "With restaurants and holidays and parties, you have the tools to handle any eating occasion."
History of Weight Watchers
Weight Watchers has been a powerful and effective tool in the fight against obesity since the program was founded in 1963 by Jean Nidetch, a self-described "overweight housewife obsessed with cookies."
After struggling to lose weight for years, Nidetch began hosting weekly meetings at her home with friends, to discuss their difficulties with dieting and exercise.
"Compulsive eating is an emotional problem," Nidetch told Time magazine in 1972, "and we use an emotional approach to its solution."
Abiding by her philosophy -- "It's choice, not chance, that determines your destiny" -- Nidetch managed to lose more than 70 pounds, and keep it off.
According to its latest earnings release, Weight Watchers currently has 2.8 million active subscribers worldwide, down from 3.4 million one year ago.
How does Weight Watchers measure up?
Weight Watchers works using a "points" system, where foods are scored based on protein, carb, fat and fiber content. Foods that are more nutrient-dense -- the ones that keep you fuller longer -- "cost" the least. The number of points you're allotted per day varies based on your age, height, weight and weight loss or weight management goals.