These big companies had a terrible 2016
12/30/2016, 6 a.m.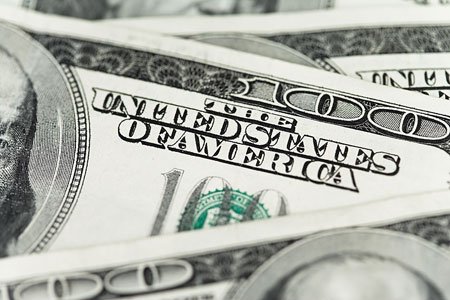 (CNNMoney) — HONG KONG -- It's been a tumultuous year on many fronts.
In the business world, some big names have gone through particularly grueling times in 2016.
Here are the ones that we think had a year they'd rather forget:
Yahoo
Yahoo started the year by axing 15% of its workforce. The struggling tech firm then admitted it had previously suffered not one but two massive data breaches, affecting more than a billion users.
"Yahoo has now won the gold medal and the silver medal for the worst hacks in history," said online security consultant Hemu Nigam. The attacks have even cast doubt over Verizon's planned acquisition of Yahoo.
Stock hit: Shares are down 14% from the high they reached in September before the first hack was disclosed.
Samsung
The year blew up in spectacular fashion for the South Korean electronics giant. Its problems began when it had to recall millions of Galaxy Note 7 smartphones after the high-end devices started bursting into flames. It then screwed up the recall by offering replacement Note 7 phones it said were safe but actually turned out to be prone to catching fire as well.
Samsung eventually had to kill the phone off altogether, costing it billions in profits and compounding the damage to its reputation. It was also forced to recall almost 3 million washing machines because they could explode.
Stock hit: Samsung shares took a hit from the Note 7 debacle but have since rallied to reach a record high, helped by the company's announcement that it will consider overhauling its complicated structure.
Wells Fargo
Wells Fargo shocked Americans in September by firing 5,300 employees who had secretly created as many as 2 million unauthorized accounts. CEO John Stumpf was pilloried at congressional hearings and eventually had to step down.
The bank's reputation has been sullied as former employees have come forward with horror stories about a pressure-cooker work environment that they say rewarded unethical practices.
Stock hit: Wells Fargo shares plunged more than 12% in the weeks after the phony accounts scandal erupted. But they've risen sharply following Donald Trump's victory in the U.S. presidential election.
Deutsche Bank
Hangovers from the financial crisis are still lingering for many big financial firms, and Deutsche Bank's has proved particularly painful this year. Already struggling with weak profits and demoralizing job cuts, Germany's biggest lender was hit in September by a U.S. demand for $14 billion to settle claims it packaged up toxic mortgages in the lead-up to the financial crisis.
That sparked concerns among investors that Deutsche Bank -- described as the single biggest source of risk in the global banking system -- didn't have the funds to pay such a hefty bill.
The worries have since eased somewhat and Deutsche Bank said last week it had reached a $7.2 billion deal with U.S. authorities over the toxic mortgage claims.
Stock hit: During the worst of the fears over Deutsche Bank's finances in September, the lender's shares hit their lowest level in more than 20 years. They've rebounded significantly since then but are still down more than 20% since the start of the year.