House of Mandela Wines expands despite obstacles
Stacy M. Brown | 2/5/2016, 9 a.m.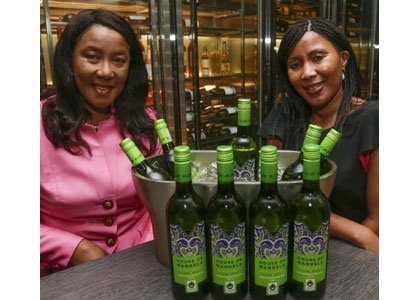 Dr. Makaziwe Maki Mandela and her daughter Tukwini Mandela have found another way in which to carry on the legendary legacy of their family's name.
The House of Mandela Wines launched in 2010, but Nelson Mandela's family quickly discovered that the name carried both an opportunity and a challenge.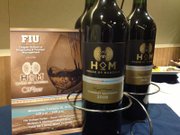 "It has helped because people know the name Nelson Mandela which is closely associated with politics and this means brand recognition," said Tukwini Mandela, the Apartheid conqueror's granddaughter. "However, people do not know the brand House of Mandela which has helped to strongly shape the man Nelson Mandela was. He didn't just fall from the sky. He strongly emphasized that he was shaped by the political and cultural traditions and values of his ancestral roots and this is the story we're trying to tell."
While Nelson Mandela's story included overcoming racism and hate under some of the most difficult of circumstances, his daughter, Dr. Maki, and granddaughter, Tukwini, has obstacles of their own.
"For all intent and purposes, the South African wine industry is still very racist and sexist," Tukwini Mandela said. "The industry is still not prepared to accept black producers and add to the fact that we are female, well that just complicates matters even more."
Still, their wine business has flourished and as Black History Month is observed, the family is helping to preserve a legacy already firmly implanted in the minds of Africans and African-Americans everywhere.
"The secret of our success is to be strong, determined, consistent and focused," Mandela said. "Just because you have failed at one thing or something did not go quite the way you expected it to go, it doesn't mean you should give up."
House of Mandela Wines arrived in the United States more than two years ago, expanding a diverse portfolio that includes a mix of red and white wines which range from the Thembu collection— Sauvignon Blanc, Chardonnay, Chenin Blanc, Merlot, Pinotage, Shiraz and Cabernet Sauvignon— to their premium Royal Reserve that includes Chardonnay, Cabernet Sauvignon and Shiraz.
The wines also feature a Deep River collection with Chenin Chardonnay, Cabernet Sauvignon and Merlot, and the Vusani series which focuses specifically on South African wines.
The Thembu line is named after the tribe of her family and includes three white wines— Sauvignon Blanc, Chardonnay and Chenin Blanc— and three reds, Cabernet Sauvignon, Shiraz and Pinotage.
The family intends to continue contributing to what they say is a vibrant wine industry and also want to forge ahead in creating diversity.
"Resilience is the key to success and there is always a silver lining somewhere," Mandela said. "When we started out, many people thought that House of Mandela was just a little project, a gimmick that would not last and that attitude is pervasive across the wine industry toward most black-owned brands."
The wine industry in South Africa is also a capital-intensive market and the financial requirements to keep a wine business operating is challenging, according to Mandela.
"Most black owned wineries struggle with this and it is often the main reason that they do not survive," she said.